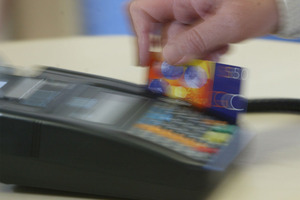 Four in 10 people plan to raise their credit limit during the next three months as they feel more comfortable about their financial situation and contemplate major purchases.
The figure in Dun & Bradstreet's consumer credit expectations survey for the March 2103 quarter is up from one in four during the December quarter and has risen 35 per cent in the past six quarters.
One in four consumers plan to make a major purchase in the March quarter, up from one in five during the December quarter last year.
"Consumers are finally beginning to show signs of spending and at the same time are experiencing more positive financial conditions," Lance Crooks, D&B New Zealand's general manager, said.
The survey found that 48 per cent of New Zealanders are comfortable with their financial situation, up seven per cent from the December quarter.
While 62 per cent of New Zealanders do not expect to face difficulties paying off their credit accounts during the March quarter, up 7 per cent quarter-on-quarter, and up 4 per cent from the June quarter of 2012.
Only five per cent of people expect to find it extremely difficult to meet their credit obligations.