Manufacturing sector more positive than negative despite survey result: BusinessNZ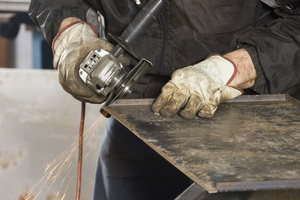 The manufacturing sector ended 2012 much as it had spent the whole year, just barely on the right side of the line between expansion and contraction, the BNZ-Business New Zealand performance of manufacturing index (PMI) indicates.
The PMI for December was 50.1, up from 48.4 in November. A number above 50 indicates the sector is expanding. The average level through 2012 was 50.9.
"Despite the fairly unexciting result, comments by manufacturers remain more positive than negative," BusinessNZ's executive director for manufacturing, Catherine Beard, said.
This year was likely to present similar challenges for many manufacturers, she said, although a slowly improving global economy, with further upwards momentum in the rebuilding of Christchurch, should assist in driving up demand for products.
BNZ economist Doug Steel said that among the survey's indicators, for every one that looked to be doing a bit better, there seemed to be another one slipping the other way.
"For example, there is certainly a bit to like in the production index rising to 52.5 from 49.6 in November. This is a reasonable clip above 50 and indicates activity is on the up," Steel said.
In addition finished stocks fell which, combined with the rise in production, implied a solid lift in demand.
On the other hand, new orders slipped to 48.9 from 50 in November - just enough, Steel said, to question the durability of demand in the near term.
However, it was at odds with the manufacturers' responses to the New Zealand Institute of Economic research's quarterly survey of business opinion, which recorded a strong lift in new orders.
Employment remained in contraction territory for the seventh month in a row, suggesting firms are not sufficiently confident of the pick-up to hire on the strength of it.
"Certainly within the sector there is optimism this year will be better than last year. We think it will be better, too."
A lot of the optimism seemed to stem from much better prospects for the construction sector as the rebuilding in Canterbury gathered pace.
"Also, intense fears about the global economy have faded, but who is to say they are not going to come back in a rush."
The economic slowdown in Australia was a developing area of concern, Steel said.
The exchange rate remained a significant headwind, he said, with several respondents, both exports and import-competing firms, commenting that it was a drag on their business.