Read the small print, buyers warned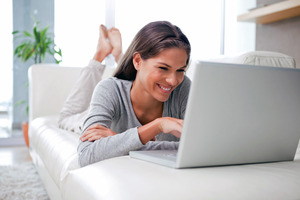 Online sales are becoming a bigger part of the life insurance market, but consumers are being warned to make sure they know exactly what they're signing up for.
Three main companies offer life insurance policies online: Cigna Life, Pinnacle Life and Life Direct, which represents multiple insurance companies.
The market is growing quickly and is worth a lot of money to insurers. Life Direct spends more than $1 million a year on advertising.
Director Conor Sligo said: "It's been a bit north of that over the past year, however will seriously ramp up this year. We want to make sure that Kiwis in the market for insurance know we exist and give us a try."
Pinnacle Life partner Ed Saul said online life insurance customer numbers have grown 40 per cent year on year since the company launched in 2007. Now, three-quarters of the company's new business comes via the internet.
Cigna Life chief executive Gail Costa said she had been surprised at the rate of growth in online sales.
Of the policies available online, one was getting 30 per cent of its new business via the website and the other 39 per cent.
"I thought we needed to do it because it was convenient. I never expected to get to almost 40 per cent online."
Sligo said the online proportion of life insurance sales was still small compared to the overall new business market, at about 4 per cent of total new policies issued.
"More people are searching online and wanting to set up a policy online," he said.
For the year ending March, at least 2000 online life insurance policies had been set up via Life Direct online.
"Over the past couple of years we've had 200 per cent growth in revenue terms."
Sligo did not think it was a problem that people were not getting advice. Products such as term life insurance were not complex, he said.
Saul said life insurance online was straightforward. "If you die, you get some money. How hard is that? All we have to do is assess the risk of dying early."
Last year, Cigna was criticised for selling income protection insurance online because commentators said it was too complex to be sold without advice. Costa rejected that, saying the company had tried to make it simpler.
Saul said most people started to need life insurance when they were about 30 and had bought a house or had children.
New generations were more comfortable operating online.
Consumer NZ chief executive Sue Chetwin said people buying policies online should take care.
"Unless you go to each of the individual sites, you can't easily make a comparison."
Lynn Parker said she could not speak highly enough of her online policy with Life Direct. She said the process was quick and she received an emailed update every day. "They gave us a good premium with the same company we had our other policy with, and a cash rebate for going with them online."
Some of the online offerings are among the lowest-rated companies in the country. Pinnacle Life has a financial strength rating of B, a one in 10 risk of default over the next 10 years.
But Fidelity Life is rated A and Cigna Life has an A- , putting its risk at about one in 150. Life Direct is an online brokerage dealing with AMP, AIA, Fidelity Life, AXA, One Path and others.