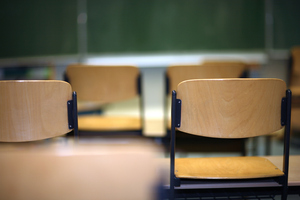 A tutor accused of being aggressive, bullying and intimidating towards students at a teachers college has been awarded almost $26,000 in an unfair dismissal case.
Heather Giles believed she was a "firm but fair" teacher at a college for early childcare teachers in Christchurch.
Her students complained she was so "unapproachable" and "rude" they were too scared to ask for help on assignments. It led to some students "breaking down in class".
A series of complaints led to disciplinary meetings and formal warnings, which led to Ms Giles' sacking in December 2009.
Now, the Employment Relations Authority (ERA) has ruled her dismissal was unjustified and has awarded her lost wages and compensation.
The ERA found that her employers, ABC Developmental Learning Centre NZ Limited, failed to put allegations to Ms Giles and give her a "fair" chance to respond.
In light of some complaints, she had written to her bosses, asking for information about the standards expected of her, but the college never replied.
"When an employee requests specifics, especially after having received a warning, there is an obligation to answer and make the rules abundantly clear," said ERA member Michael Loftus.
Several complaints were raised about Ms Giles' teaching style in 2008 and 2009.
It culminated with her being sacked on December 16, with the college's manager Andrew Walker telling her in a letter: "Your teaching style does not reflect the college's expectations and philosophy of guidance, assessment and positive interactive relationships with students."
He goes on to say her treatment of some students was "unfair, unjust and unreasonable", while students felt "bullied and intimidated" in class.
But Mr Loftus ruled that ABC failed to meet the basic requirements of a fair process.
"An employer must put its concerns, listen to any explanations and consider them with an open mind. I conclude ABC has failed to do that."
He ordered ABC to pay Ms Giles $15,965.01 for lost wages and $10,000 compensation for humiliation, loss of dignity, and injury to feelings.
- APNZ