Officer of the New Zealand Order of Merit, for services to business.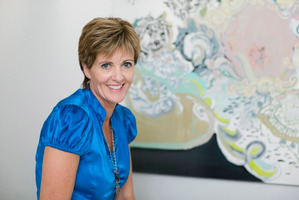 Ballantynes managing director Mary Devine, who has been recognised for her leadership and services to business, joined the Christchurch company in February 2011 - the same month the city was hit by a devastating earthquake that killed 185.
Since then she has provided key leadership on the rebuilding and direction of the inner-city retail precinct, playing an instrumental role in the reopening of Ballantynes and the establishment of Re:Start.
Devine is the first non-family managing director of Ballantynes, which has been around since 1938, and the first female managing director.
She was previously chief executive of clothing chain EziBuy.
Devine combines her day job with directorships on power company Meridian Energy, insurer IAG and McKenzie and Willis.
She also finds time to support and promote women in business and sport.
Devine is a founding member of business group New Zealand Global Women, set up in July 2009, and helped to establish their leadership course.
She began as a stockbroker and investment analyst and moved into management in 1990 at textile manufacturer Lane Walker Rudkin.
Devine helped establish the Canterbury brand overseas and later brokered major deals in the clothing industry.