Tourist boss says foreign visitors only one part of industry revenue.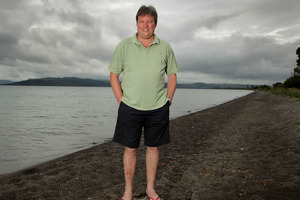 Tourism industry boss Martin Snedden says the sector risks missing out on more growth because it doesn't have a plan.
He's also worried that the government focus on attracting foreign visitors means it is not putting sufficient resources into encouraging domestic tourism which makes up more than 60 per cent of tourism revenue.
Previous governments have put in place plans but these had fizzled.
"My experience has been if you don't have an idea of where you're going there's a real risk you'll go in a whole lot of different directions and without any idea of why," said Snedden who has been the chief executive of the Tourist Industry Association for just on six months.
He led the country's 2011 Rugby World Cup organisation which he said had stuck to a firm blueprint from an early stage and survived despite a change of government.
Australia had implemented a 10-year plan two years ago and although there was room for flexibility, steps towards meeting goals were rigorously measured.
In this country tourism generates $23.4 billion in revenue but had finite resources which needed to be used wisely, he said.
There was a risk public sector decisions up and down the country were made in isolation and private sector operators were doing the same.
"Sometimes they're doing it in a way that undermines and duplicates.
"There is a risk that some of them are trampling on each other in the fight to get market share and causing themselves problems and problems for others."
Tourism was competing for scarce capital and prudent investors needed certainty about the sector but a plan implemented in 2007 looking forward to 2015 had faded.
"Because the plan carried the fingerprints of the previous government the plan ceased to have any relevance to the current government," Snedden said.
The Government, Prime Minister and Tourism Minister John Key had been supportive of the TIA plan idea, but was looking at tourism through a "different lens", concentrating on attracting foreign visitors.
"When they look at tourism their main priority is export earnings so a lot of their focus is on work being done by Tourism NZ."
Snedden said that the industry needed to be treated as a whole, not divided into the overseas and domestic sectors.
"There are a large number of tourism operators in New Zealand and very few of them would specialise in international, the vast majority from Air New Zealand and Auckland Airport down are dealing with the whole gamut," he said.
Most businesses relied heavily on the domestic market in order to survive and for some of them foundations built serving New Zealanders ensured they are capable of serving international visitors.
"That's a vital part of the success chain."
There was a big push to attract Chinese visitors but he said China generated $550 million of the $23.4 billion sector a year and was therefore one small component of it.
He said Key had "great instincts" for individual projects but needed a broad context in which to make decisions.
The Australian plan
Six tourism strategies to 2020
* Grow demand from Asia.
* Build competitive digital capacity.
* Implement regulatory reform.
* Ensure there's sufficient transport.
* Increase supply of labour, skills and indigenous participation.
* Build industry resilience, productivity and quality.