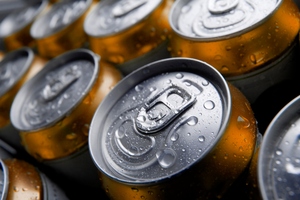 A man sacked for taking 12 leftover beers from a work Christmas lunch says he does not regret taking the beverages and maintains he had permission to.
Richard Gustave Suhr was dismissed after taking the cans of Speight's and Export Gold from a storage cupboard at Hamilton-based Prolife Foods on December 23 last year.
He said he was devastated by the Employment Relations Authority's decision, published today, which upheld his dismissal.
But asked if he regretted taking the beer he said: ``Not at all. Obviously I regret what happened [but] I stand by everything I've said.''
"If I had the money I'd be fighting [the dismissal] to the death, but I'm not in that position.''
Mr Suhr and a colleague were seen transferring the beers to a white plastic bag by another worker, who informed senior staff.
Mr Suhr, who had worked for the company for about eight months, had two meetings with managers.
In one he handed over 12 cans after he was asked to give up the contents of the bag.
He was sacked despite arguing he had permission to take the leftover beer.
Mr Suhr stood by his claims today, saying he was "not very happy'' about the ERA's decision.
Prolife Foods would not comment on Mr Suhr's dismissal.
The authority had heard that after the Christmas lunch a group of workers went to share more drinks in the carpark area.
Mr Suhr, a food production manager, and his colleague drove to another Profile site, "ostensibly to collect the Christmas presents given to them by the firm''.
Instead they took the beer.
It is believed Mr Suhr's colleague was also fired but he chose not to pursue unfair dismissal.
The authority finding regarding Mr Suhr's case said a fair and reasonable employer could have concluded he was guilty of serious misconduct by removing beer which belonged to the company without permission and upheld the dismissal.
Ekant Veer, Associate Professor of Marketing at the University of Canterbury, said people often acted differently at Christmas parties than they would during a normal work day.
He said people needed to monitor how much they drank to avoid crossing boundaries and warned people to think about what impressions they wanted to leave with their colleagues before the Christmas function.
"If you're comfortable getting drunk, then that's fine - the issue arises when someone wishes to keep a clean image but gets completely drunk at the Christmas social. This is more damaging to one's image,'' Professor Veer said.
- APNZ