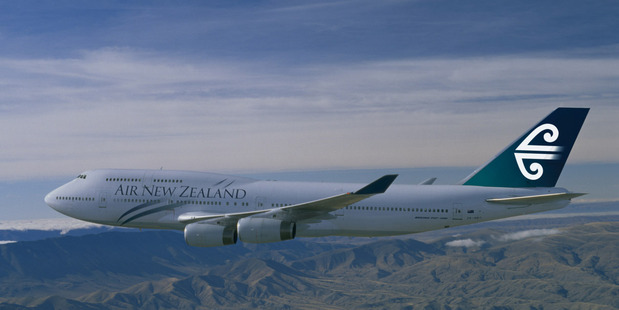 Air New Zealand says it is committed to its flagship Los Angeles-London route after axing its service to Britain through Hong Kong.
The airline will have lost tens of millions of dollars on the Hong Kong-London service that will end after six years next March and will use spare capacity to channel growth into the North American market where it has a monopoly flying directly into the United States across the Pacific.
The move is seen as critical in turning around long-haul losses and gives extra weight to the airline's confidence over doubling underlying earnings to $180 million during the current financial year.
Air New Zealand deputy chief executive Norm Thompson said profits on the Hong Kong-London route were hit by tighter margins than through the United States.
While there has been speculation the airline could end all services to London, the route through LA was performing well.
He said the airline had won more of the lucrative business class and premium economy traffic through Los Angeles.
"We've been able to get some good front end traffic out of Los Angeles whereas we haven't been able to achieve the same yields out of Hong Kong."
Thompson said costs on the Hong Kong-London route were higher due to charges to fly over Russia, Hong Kong airport landing charges and fuel costs because the flying time was about 10 per cent longer than from Los Angeles.
Hefty British airport fees - more than $350 for premium class passengers - also had to be partly absorbed by airlines competing strongly for passengers. Air New Zealand's latest investor update shows financial performance measures for the United States-Britain route exceeding longhaul averages for September.
It will add 5000 extra seats to Los Angeles and San Francisco over the next eight months and its Boeing 787 Dreamliner due for delivery in 2014 could be used on longer routes such as Auckland-Vancouver.
Stepping up frequency with Boeing 777s meant more freight capacity, a critical part of airline revenue.
Air New Zealand has also announced a "strategic agreement" with Cathay Pacific that will allow both airlines to code-share and provide better connections into mainland China through Cathay's regional subsidiary, Dragonair.
The agreement is another of a growing number of partnerships, alliances and equity deals among airlines eager to cut costs by sharing some of their resources.
Thompson said the 70 mainly British cabin crew staff who would lose their jobs as a result of quitting the Hong Kong-London service would be offered redundancy or part-time jobs.
As a result of the changes Air New Zealand's London crew base numbers would fall from its current 220 level.
Air New Zealand shares rose 4.5c the day after announcing the end of the Hong Kong service and were flat yesterday, closing at $1.245.