Denniston Plateau case has potential to hurt New Zealand whichever way it goes.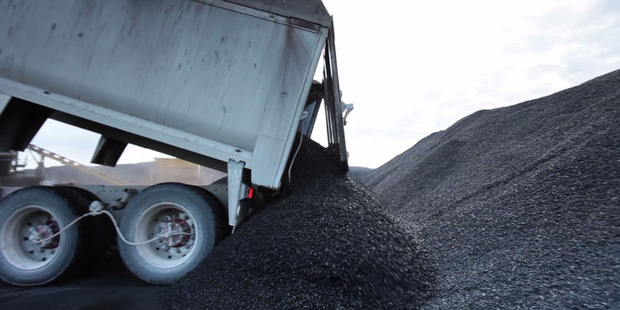 A potentially precedent-setting Environment Court case begins in Christchurch today with coal mine developer Bathurst Resources facing legal challenges from Forest & Bird to stop strip mining for coal on the Denniston Plateau above Westport, on the West Coast.
Forest & Bird is challenging the more than 20 consents issued to Bathurst by two West Coast councils more than a year ago, to allow mining to begin of an estimated 80 million tonne resource, specialist hard coking coal destined for export.
An outright win for Forest & Bird would wreck the Government's overseas credibility in promoting New Zealand as a mineral-rich country ripe for exploration, to underpin economic recovery.
An outright win for Bathurst could make the Denniston plateau a rallying flashpoint for environmental opposition, undermining the Government's promotion of New Zealand's "clean, green" image for the similarly fiscally important tourism sector.
The only appeasement by the Environment Court would be to apply stricter consent conditions and increased independent monitoring.
The hearing is set to run for up to six weeks, including three weeks in Christchurch and a week in the Greymouth District Court.
The issue, in several guises, has already been before the Environment Court, the High Court and the Court of Appeal - a process which frustrated Bathurst in that so many appeal options are available - which has delayed mining for up to a year.
Forest & Bird, in tandem with separate entity West Coast Environment Network, vowed last year to make the Denniston plateau its priority cause, while Bathurst has invested about $250 million so far in acquisitions and development, with only boutique-scale coal production to show from the existing mines it purchased.
The recent slashing of 220 jobs by neighbouring state-owned enterprise Solid Energy, with Bathurst requiring initially 200 staff and building toward 400, prompted the Government to call on the objectors to withdraw their Environment Court challenge a month ago.
Forest & Bird labelled the Government call as "deeply inappropriate" in trying to intervene in a case scheduled to come before the court.
Bathurst wants to "cut and cover" coal by stripping back between 20 and 40 metres of earth to access the coal seams, then backfill and rejuvenate by replanting forest, but Forest & Bird contends this will destroy the existing ecosystem and its unique flora and fauna.
Forest & Bird Top of the South field officer Debs Martin said Bathurst Resources intended to mine coal across 150ha of the plateau, which the agency wants to see permanently protected as a reserve.
"Denniston Plateau lies on public conservation land and Forest & Bird believes its high conservation values, including rare and endangered species and globally unique ecosystems, means it should be protected from mining," Ms Martin said.