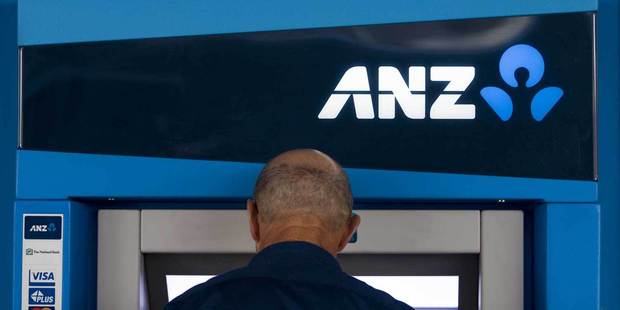 ANZ has promised National Bank customers the only change they will see is the colour of their bank, but its own customers will face a shakeup in fees and interest rate charges as part of the merger.
The country's largest bank from October 29 will increase the excess interest rates on some flexible loan facilities when the borrower exceeds their arranged limit but drop its fees for unarranged overdrafts, declined bill payments and stopped cheques.
An ANZ spokesman said it was moving all of its ANZ customers on to the National Bank's technology system in the last weekend of October and, as part of the merger, it would move to a single ANZ-branded product with one set of pricing.
"The pricing of most ANZ and National Bank products has already been aligned, but the remaining changes will take place from conversion."
Though there would be no pricing changes for National Bank customers, ANZ customers would face changes as they were moved on to the National Bank system, the spokesman said.
"In recent months we've been writing to customers to let them know of the changes to their accounts, if any."
Some mortgage account changes already have some ANZ customers concerned. Several home loan customers have written to financial advice expert Mary Holm worried that the term of their loan will be officially reduced because they pay more off their mortgage than they have to. The customers are worried it will be harder to reduce their payments in the future if they come under financial pressure.
The bank has reassured them changing their loan will be "quick and simple" and "designed to maximise flexibility", while ensuring customers are not put under financial hardship.
ANZ will ditch its passbook accounts on October 29 and switch to alternative accounts because the new technology system does not support them. The change affects 104,740 account holders.
ANZ plans to merge the National Bank brand into its business. It has owned National since 2003.
ANZ fees, interest rates
Going up
* Excess interest rate for flexible Home loan facility rising from 19.5 per cent to 20.85 per cent a year.
* Excess interest rate for business flexible facility rising from 19.69 per cent to 20.74 per cent a year.
* Excess rates apply to the amount by which the account exceeds the arranged limit.
Going down
* Unarranged overdraft $10 for the first transaction per day to a cap of $15 a month.
* Unpaid bill payment $10 per item falling to $7.50.
* Stop cheque fee $20 to $15 per stopped cheque.