Chinese whiteware giant's takeover bid stalls as shareholders opt to 'wait and see'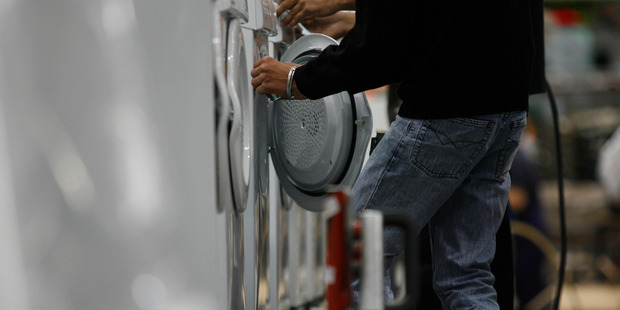 The fact Haier has not updated the market on the size of its stake in Fisher & Paykel Appliances since making its takeover bid for the New Zealand firm suggests uptake of the offer has been low, an analyst says.
If the Chinese whiteware giant's shareholding in F&P Appliances had increased by 1 per cent or more it would be required to post a substantial security holder (SSH) notice on the NZX website.
Haier posted its last SSH notice on September 12, prior to the opening of the bid on September 26
The September 12 notice advised shareholders of its lock-in agreement with Australian fund manager Allan Gray, which has agreed to sell its 17.46 per cent shareholding into the offer.
The lock-in gives Haier a 37.46 per cent interest in F&P Appliances, including its own 20 per cent shareholding, which falls short of the offer's 50 per cent minimum acceptance condition.
"What [the lack of SSH notices] tells you is that people are watching and waiting to see how it pans out," said Mark Lister, head of private wealth research at Craigs Investment Partners.
F&P Appliances' shares were trading at $1.22 yesterday afternoon - above the $1.20 per share Haier is offering for all the shares in the New Zealand firm it does not already own.
"Why would you accept now at $1.20 when you can sell on market for $1.22?" said Lister.
Grant Samuel's independent report valued the New Zealand whiteware maker at between $1.28 per share and $1.57 per share, prompting F&P Appliances' board to advise its shareholders to reject Haier's offer.
Meanwhile, the Business Herald understands negotiations are taking place between representatives of Haier and institutional shareholders in F&P Appliances over the offer.
And a market source said F&P Appliances' independent directors were also in talks with the Chinese firm over increasing the offer price.
F&P Appliances chairman Keith Turner said yesterday that he could not comment on "what might be under negotiation" and a Haier spokesman denied any talks were taking place with institutions.
The offer closes on November 6, but Haier has only until Friday to tell F&P Appliances investors if it will make any changes to the offer unless it extends the offer period.