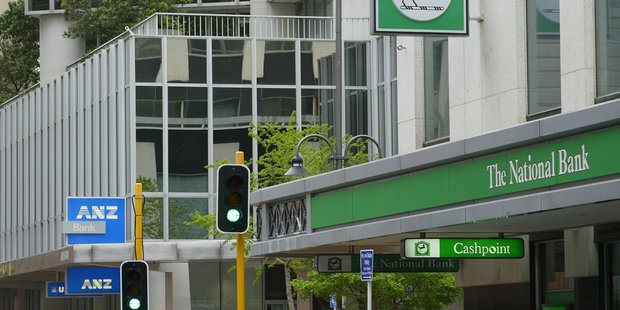 Banking market shares shift at a glacial pace. This is despite a sizeable proportion of dissatisfied bank customers at any one point, with research showing a variety of barriers which prevent many dissatisfied customers from switching banks in their droves. This, however, could be about to change.
Disruptive events can accelerate the pace of change. The launch of Kiwibank was one such event, while the end of the National Bank brand may be another.
The National Bank, historically one of New Zealand's most liked brands and strongest performing banks, is to be phased out and National Bank customers will become ANZ customers. But ANZ has been quick to assure its National Bank customers that they will still experience the same service, access the same products and be served by the same staff.
So, if it is just a change from green to blue, why are some National Bank customers incited and why is ANZ's competition so excited?
There are two reasons for some of the reactions we have been witnessing. The first is perceived loss of choice, with customers' choices to join the National Bank being taken away from them. Similar situations in the past, involving Westpac and Trust Bank, ANZ and Post Bank, also left some of the acquired customers feeling alienated. In other words, choice is a good thing and the opposite also holds true because customers who have been forced to switch bank brands generally react negatively to this.
The second reason why some National Bank customers may be thinking of switching to another bank is slightly less intuitive. People may think that choosing a bank is a highly rational decision. After all, what is there to it? Good products, attractive interest rates and fees, excellent staff, sharp phone and online channels and favourable branch locations, and that's it, right? Not quite.
Many consumers try to discern meaningful differences between banks but find it increasingly difficult. After all, most banks offer similar banking products at similar costs.
To create a more unique and appealing offering, banks have used one of the most fundamental business tools: branding. Branding affects everything from the colours in a logo to the layout of a bank branch, with the aim of communicating the brand experience.
So, how important is branding to New Zealand bank customers? Research conducted in the University of Auckland Business School's Department of Marketing shows that few New Zealanders believe the bank brand they use says much about them as a person. However, that is not to say that consumers do not care about their bank's brand.
Research has also shown that nearly half of New Zealander consumers believe it is important that they are with a bank that "feels right".
This clearly underscores the importance of branding in the otherwise fairly undifferentiated banking sector.
So while ANZ may be functionally similar to National Bank, from a consumer's experiential standpoint it is not. Over decades National Bank has cemented a very strong brand with a loyal following. The use of colour, music and powerful, somewhat abstract, imagery were important building blocks for the brand. Sometimes this brand's achievements stood in strong contrast with the marketing communication of other banks. This only served to make National Bank stand out in its own understated manner.
The National Bank brand also provided important ties through its historical affiliation with the UK, mirroring some of the cultural and socio-political ties between New Zealand and the UK.
The challenge for ANZ will be three-fold:
•Firstly, to fulfil the functional expectations of its National Bank customer base.
•Secondly, to truly bring National Bank customers "on board", many of whom were with the National Bank because of its brand.
•Lastly, ANZ's immediate challenge is to defend its customer base from other banks who are actively courting its National Bank customer base with the hope of sparking a mass exodus.
The degree to which ANZ will be able to minimise customer switching will be a measure of the strength of its own brand.
Dr Bodo Lang is a senior lecturer in the department of marketing at the University of Auckland Business School.