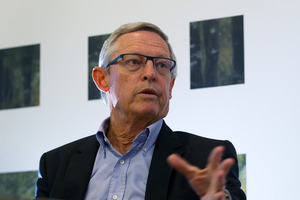 Former Telecommunications Commissioner Ross Patterson is now working for a new Dubai-based consultancy firm.
Patterson - telecommunications regulator from June 2007 until this July - is now a chairman and partner of Akhet Consulting.
The advisory firm, based in Dubai, provides analysis on information technology issues for governments, policy makers and other stakeholders. It was set up in June and provides services for clients in the Middle East, Africa, India, South Asia and the Asia-Pacific region.
Some of the big calls during his time in the regulation hot seat included setting the price paid by rivals to access Telecom's - and later Chorus' - copper networks. He also cut mobile termination rates.
Last year, he oversaw Telecom's separation with Chorus.
He applied for a second term in the job but lost out to new telco commissioner Stephen Gale.