Consumer NZ chief executive says many people are being blindsided by the rewards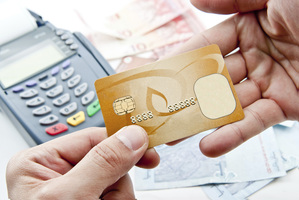 New Zealanders are collectively paying more than $600 million a year in interest on personal credit card debt.
Reserve Bank figures show Kiwis had $5.542 billion parked on the plastic at the end of July of which $5.264 billion was on personal credit cards.
Nearly two-thirds of the personal credit card debt is incurring interest and despite credit card rates of just 12 per cent being available, the average interest rate on outstanding balances is 17.8 per cent.
That equates to $638 million in payments going into the pockets of financial institutions over the past year.
Consumer New Zealand chief executive Sue Chetwin said many people were being blindsided by the rewards offered by credit cards and were not paying enough attention to what actually mattered - the interest rate and fees charges.
Of the five lowest interest rate cards, four do not have access to a rewards programme. The fifth - BNZ's Private Bank Visa Platinum card - does provide access to a rewards programme but charges an annual fee of $175 compared with the typical fee of $50 to $65 a year for those without reward programmes.
Chetwin said it would be useful if banks raised the minimum repayment level.
Currently credit card statements request around 3 per cent of the balance is paid back.
"The minimum repayment is so low. For $1000 if you paid the minimum back it would take a long time," Chetwin said.
Paying back a $1000 balance with an interest rate of 17.8 per cent at $30 a month would take three years and 11 months and cost an extra $390.
Chetwin said if a consumer had bought an item because it was on special, the interest costs would knock out any potential savings.
Timeframes to pay back debt are compulsory on credit card statements in Australia and Britain but Chetwin said there had been some reluctance to do the same here over fears it could send people into a state of depression.
"But I don't buy into that. If you are paying off the minimum you will be in debt for a very long time."