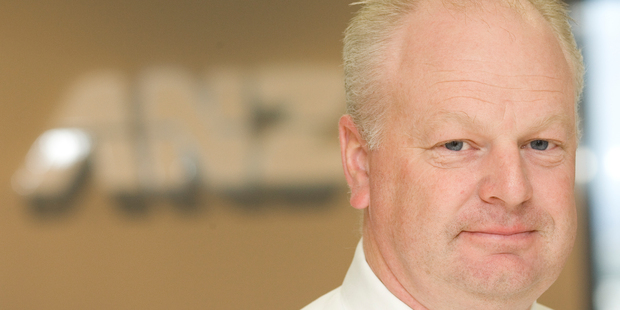 ANZ's decision to cull the National brand amounts to little more than 'a colour change' and should have little effect on customers, says the bank's chief executive.
ANZ National Bank confirmed yesterday it would be phasing out the black horse brand over the next two years, starting around the end of October.
In a Live Chat with nzherald.co.nz today, ANZ boss David Hisco was confident that National's customers had no reason to look elsewhere.
He said the merger was "just a colour change" and while it would "come as a bit of a shock", nothing would change for customers.
"All your history will be staying with us and that is good when it comes to applying for a loan," he said.
"That's why switching banks is not always a wise move because the new bank doesn't know your history."
Those locked into long-term mortgage and term deposits would shift over to ANZ.
Customers with products like National's Gold Visa would now have the option of having either cash back rewards or ANZ Airpoints. National customers would also be able to invest in bonus bonds.
Hisco said it was "taking the best of both banks".
The bank would make savings by moving to one technology system.
The National Bank Kiwisaver scheme would also "stay where it is" for now.
"But I must let you know that it is identical to the ANZ scheme. So nothing could change but the colour."
Hisco said he felt the bank was in a strong position and was able to withstand competition from other banks looking to lure customers away with lower mortgage and savings rates.
"We have found that since we launched changes to our customer offering early this year, we have increased our market share significantly in mortgages, deposits, credit cards and business banking."
Merging the two brands would see the total number of combined banks fall from 300 branches to about 280 nationwide.
ANZ would invest $100 million rebranding the National branches and opening in 15 new communities, Hisco said.
There would be no frontline job losses as a result of the brand change. The bank would need a full team to grow its market share and customers would "see the same faces in the same places", he said.
A decision to combine the brands comes nearly ten years since ANZ bought National Bank from British bank Lloyds TSB for $6.9 billion.
Hisco said ANZ National Bank had already been operating as one bank for a few years.
"The licence from Lloyds is expiring and the next logical step to move to ANZ, the brand we use everywhere else in the world."
The company's legal name would become ANZ Bank New Zealand Ltd.
It was an option to call the new bank ANZ National but that would have involved "unnecessary costs" on multiple marketing and product materials, Hisco said.
He acknowledged that the bank had been criticised for sending dividends back to Australia.
"But many of them stay here, and also the dividends have been sent back here as additional capital," he said.
He said the company spent more than $600 million on local contractors each year, $800 million in wages, and $450 million in taxes.
"If we succeed, then all that money flows into the economy. Add to that our sponsorships and we want to be seen as doing our bit for NZ."
Where there are ANZ and National banks in close proximity, the company would look at the traffic flow inside those branches, Hisco said.
If it had capacity to "handle the traffic", it would build a new branch inside the larger branch - "typically meaning we'll refurbish the National branch".
"Often, we'll leave them where they are. Sometimes, we will build a new branch a kilometre or so away, so that our customers have more choice within their local area."
Most branch managers should know the plans for their branch by now, he said.
To ensure all were aware of the changes, the bank would be mailing customers and carrying out a print campaign to reach those who might not have access to internet.
Hisco would not comment on what might happen to the company's share price as a result of the change.