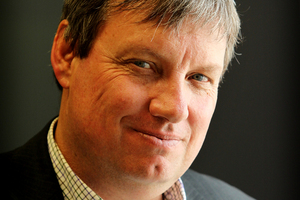 A tourism chief is warning some operators they spurn the burgeoning cruise industry at their peril.
Tourism Industry Association chief executive Martin Snedden said there was resistance among some operators to service the growing number of cruise passengers because they did not tend to stay overnight, rather they just called in at ports for 12 hours at a time.
However, more cruise ships would mean greater change-overs of passengers - sometimes 2000 people or more - and these usually involved overnight stays.
He said the signs were good that "amazing growth" would continue.
Tourism operators needed to liaise with regional tourism organisations to take advantage of the boom.
Royal Caribbean's chief executive Gavin Smith has praised ports here which he said offered concession rates to cruise companies.
Although they could make more out of container and log ships there was an acknowledgment of the wider economic benefits of attracting cruise ships.
"That's one of the great characteristics of the ports of New Zealand because it's less charitable in Australia.
"The ports of New Zealand tend to behave very consistently in relation to the cruise industry."
Tour operators were investing in vehicles to serve the cruise industry.
The speed operators redeployed from Lyttelton to Akaroa after the Christchurch earthquakes was a sign of how nimble and resilient the industry was here, Smith said.
"Nobody has sat around and said Christchurch is closed - they've moved the buses to Akaroa and the community of Akaroa have embraced the industry."
Auckland was on the right path keeping cruise ships downtown and building a relatively modest cruise terminal.
With the cruise season limited to just six months of the year, the industry "did not need a Taj Mahal" but a functional terminal where there was space for passenger turnovers when thousands of pieces of luggage needed to be collected.
"We don't need an expensive architectural statement," Smith said.
"The one thing that comes with expensive waterfront development is cost. It flows through the cruise lines and flows through to the passengers and makes it an expensive destination."