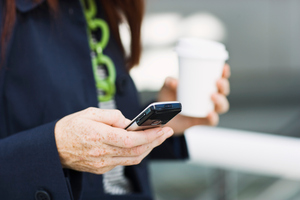 The 24/7 habit is alive and well with Kiwi small business owners. But does being available at all hours of the day and night mean you're in control or out of control?
Thanks to modern communications consumers expect faster response times from businesses than ever before, says Karl Baker, franchisor of Red Hot Business Coaching. Reacting quickly to customer needs is vital in the 21sth century, adds Simon Fletcher, owner of the Telecom Business Hub Hawke's Bay.
Not all small business owners see their 24/7 devices as a curse. Some say that their smartphones and tablets make them more productive than ever - with a better work life balance.
For example, says Telecom Hub Kapiti owner Paddy Squibb, the ability to check calendars and make appointments anywhere, anytime, can take a lot of stress off a business owner's shoulders.
Problem or no problem often depends more on the business owner's personality than the 24/7 devices. Some people simply can't switch off.
Ways to manage the 24/7 pressure include:
• Divvying up after-hours contact. Evenings on and evenings off works well for Belly Beyond founders Louisa Currie and Heidi Riley. Currie and Riley accept they need to be more easily contactable than a bricks and mortar store. Consequently the pair's online baby gear business is known for its almost instant customer service. Currie says it can be a real lifesaver for a nursing mother nearing breaking point to hear from a real live person that a breast pump can be on the courier at 9am the next morning. When Currie is on duty she will simply listen out for the notification of an incoming live chat as she watches TV or relaxes in the evening.
• Unplugging. Smartphones have off buttons. It's as simple as that. Decide when you're really not willing to take calls, emails and texts, and unplug. That simple act of pressing the button can prevent total burnout.
• Managing customer expectations. Some customers need instant replies. Other enquiries could be answered in 24 or 48 hours. Each business is different and customers' expectations can be managed with good communication. Whatever the business' policy on response times, it should be communicated to customers in an automated email reply, and adhered to.
• Diverting calls. Squib says learning to divert a phone is a good idea. Calls can be diverted to staff or business partners' landlines or mobiles giving the owner some valuable time out.
• Using a message service. Message services such as Telecom's Mobile PA are cheap and effective says Baker. In his previous life as a mortgage broker Baker feared losing a client every time he let a call go to answerphone. Although potential clients wouldn't leave messages on his voicemail, Baker found that they reacted differently to the human voice at the end of a message service. Leads that would otherwise be lost were converted into business.
• Using downtime to prioritise. Use downtime waiting for meetings or catching public transport, to prioritise and clear, texts, emails and messages. That way the business owner can hit the ground running when they get back to base, says Fletcher.
Finally, it's not just about customers, says Ben Ridler of software company Results.com. If his UK-based software developer hits a snag she can contact Ridler just before he goes to bed and salvage her working day.
Likewise he can now have simultaneous real time conversations with sales staff in the west coast of the United States and Hong Kong, instead of relaying information from one to the other. The time and cost savings are huge.

Links:
Can you achieve work life balance