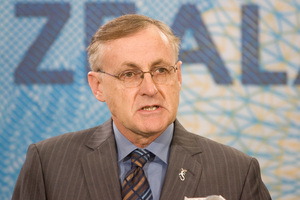 Alan Bollard is to head the Asia Pacific Economic Co-operation (Apec) secretariat for the next three years.
He has been Governor of the Reserve Bank for the past 10 years, following stints as Secretary to the Treasury and chairman of the Commerce Commission.
Apec's 21 member economies account for more than half the world's economic output and nearly half of its trade.
Robert Scollay, director of Auckland University's Apec Study Centre, said there had been a long-running question within Apec as to how much responsibility the member economies were prepared to give the secretariat.
"To the extent the secretariat is entrusted with greater responsibilities he will be an excellent person to carry that forward," Scollay said.
"Apec does have competition from things like the East Asian Summit but at this stage Apec is still the pre-eminent forum for bringing all of the [region's] economies and leaders together. It also has more intellectual horsepower within the secretariat than any comparable organisation. And having someone like Alan Bollard as its executive director can only enhance its standing, I would think."
The secretariat serves as the core support mechanism for the Apec process, providing procedural guidance, co-ordination, information and public outreach services.
Based in Singapore, the secretariat is staffed by around 60 people, including about 19 diplomatic personnel from member economies who oversee Apec working groups.
Apec leaders are meeting in Vladivostok.