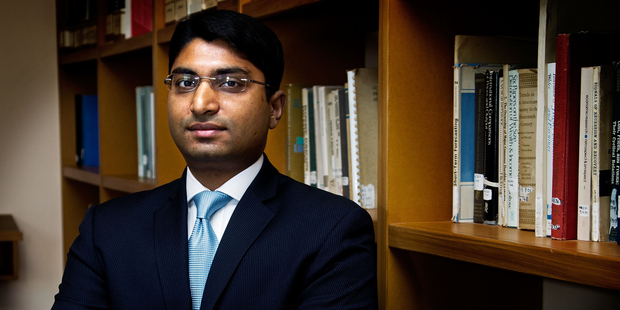 The New Zealand Institute of Economic Research is forecasting a gradual pickup in economic growth over the next year or two.
Its latest Quarterly Predictions have economic growth rising gradually to 1.7 per cent this year, from 1.3 per cent last year, and then 2.7 per cent next year.
It remains more bearish than the consensus among forecasters, which is for growth of 2.4 per cent this year, rising to 2.9 per cent next year, despite being more optimistic than the consensus on private consumption.
"Although the Canterbury rebuild will add to economic growth over coming years, we judge that it will be smaller and slower than initially expected," NZIER principal economist Shamubeel Eaqub said.
The provinces are losing people through migration and while there has been an encouraging rebound in migration into Canterbury, Auckland's net migration flow turned negative last month.
"Migration-driven population growth has underpinned a recovery in the Auckland economy over the past year," Eaqub said.
"The latest outflow, if sustained, could reverse this."
He expects a gradual improvement in incomes to underpin a slow but sustainable recovery in household spending. The key risk to that may be from rising fuel and food prices over the coming year.
While drought in the United States and its effects on global food prices are positive for New Zealand's export prospects, the flipside may be to crowd out discretionary spending when they filter though to supermarkets early next year.
NZIER describes the global economy as fragile. Recession in Europe is crimping exports and growth in Asia, compounded in China's case by the need to pull back from the credit boom it unleashed to offset the global financial crisis.
High oil prices, underpinned by geopolitical tensions, may further slow growth in New Zealand's trading partners. In this environment, Eaqub argued, the Reserve Bank would not need to raise interest rates from their current historic lows until early 2014.
* NZIER's annual Economics Award for 2012 was presented last night to Professor Norman Gemmell. Formerly the Treasury's chief economist, he now occupies Victoria University's new chair in public finance. The award cites Gemmell's contributions to international literature on fiscal policy and economic growth, and to New Zealand tax policy.