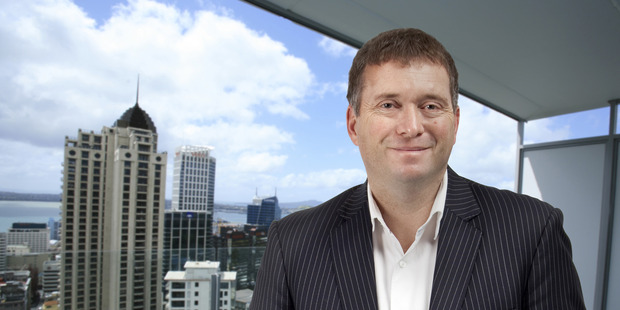 Telecom's share of the broadband market has fallen over the past 12 months despite the company gaining almost 10,000 customers.
The company this morning missed estimates when it posted its first annual result without the telecommunications network operator Chorus, and signalled next year's earnings will be slightly weaker than 2012.
Net earnings from continuing operations rose to $281 million in the 12 months ended June 30, compared to $88 million a year earlier.
It share price has dropped dramatically today, falling 8.5 per cent. Its share are now trading down 23c, at $2.52 each.
During Telecom's full-year financial results presentation, acting chief executive Chris Quin said the company's share of the broadband market slipped from 53 to 50 per cent in the 12 months to June 30.
"That's something we're very focused on changing," Quin said.
While market share fell, Quin said Telecom gained 9,000 more broadband customers and revenue growth in this segment was 7 per cent in the year to June.
In the mobile market Quin said Telecom's customer numbers had dropped from around 2 million to 1.6 million since December 30 last year.
However, the majority of these were "low-value" customers using Telecom's CDMA network, which was shut down last month.
Quin denied that Telecom had lost 400,000 customers and said that only 57,000 CDMA phones had sent a text or made a call in the 30 days before the network closed.
The company brought in around $600,000 in revenue from the CDMA network during its final month, but said it would save between $5 million and $10 million in costs by the closure.
"The grey-ness in this comes down to 'what is a mobile customer' and if you haven't used a mobile device in the last 6 months, are you really a mobile customer?" he said.
While admitting the company had been losing out in the pre-paid space, he said Telecom's 1.6 million customers on the XT network were now spending an average of $35 each a month - up from $29 previously.
Quin refused to reveal financials or customer numbers for Skinny, Telecom's youth-focused mobile brand which launched at the start of this year.
Telecom reported a revenue drop from fixed-line phone calls in the New Zealand market of 15 per cent, and said the amount of minutes customers spent on these phones fell by 12 per cent.
New Telecom chief executive Simon Moutter spoke briefly at the results presentation but will not give a full strategy update until early next year.
"A couple of weeks in I'm feeling more positive than ever that we are positioned to be the market leader," Moutter said.
-additional reporting BusinessDesk