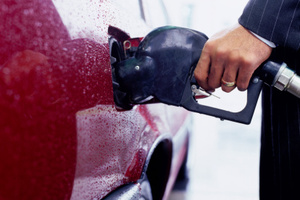 As petrol prices hike to an all-time high nationwide, Rotorua motorists are gassing up on the cheapest petrol prices in the country, some well below the cost price of the fuel.
Overnight on Tuesday, Z stations throughout the country lifted the price of fuel 3 cent per litre, pushing prices to above $2.20 per litre.
However, Rotorua motorists can fill up for less than $2 per litre, paying only $1.999 at some service stations for 91 octane.
An AA Petrolwatch analyst said petrol stations offering discounts to less than $2 per litre were running at a loss.
Analyst Mark Stockdale said Rotorua motorist were getting the best deal on fuel in the country of between $1.999 and $2.199. Most other places people were paying around $2.239 per litre, Mr Stockdale said.
Customers are drawn in by the cheaper prices and in-store incentives.
"To my knowledge Rotorua has the cheapest fuel prices in the country. We don't know of anywhere else in the country where it is cheaper ...
It's because the big corporations are offering incentives to customers. It just remains to be seen if it can be sustained though. You can only reduce prices so much to match the competition ... they are absorbing the cost in other ways though so they don't have to pass the cost on to customers. That is good news for Rotorua motorists."
Motorists are taking advantage of the cheaper deals, some even driving across the city to fill the tank.
Pukehangi resident Loretta Young had driven across town to Mobil Te Ngae to fill up as she saved more than 20c a litre by doing so, she told The Daily Post .
"It pays to shop around today or else just put up with the crippling prices being charged at other gas stations."
The word had spread about the station being the cheapest in town, Miss Young said.
"Sometimes you have to queue up but I don't mind waiting because it saves me money."
Mobil Te Ngae owner Matt Ralm said he worked closely with Mobil to ensure he could keep his prices competitive.
This had resulted in a boost in petrol sales in the past year from 1.5 million litres to 5 million litres-plus, Mr Ralm said. Some days cars were queued along Te Ngae Rd waiting to fill up, he said.
"We offer not only the cheapest gas in town, we have a lot of incentives like if customers buy bread and milk we give them another 10 cents per litre off ... we have regular customers who come from across town to buy their fuel."
Some Rotorua petrol station owners were not happy about his discounted prices, Mr Ralm said.
Gull Te Ngae was yesterday offering the same low petrol price as Mobil Te Ngae. But staff at the Gull station would not comment.
While most of the major petrol stations in Rotorua are currently charging around $2.200 per litre for 91 Octane, the smaller suburban stations seem to be offering up to at least 5c cheaper.
Gull Edmund Rd manager Dave Davies said they tried to keep prices as competitive as possible for customers but couldn't understand how some could charge under $2.
"I don't know how they are doing it. What can you do? We just carry on pumping petrol and hope people keep coming in."
Rotorua Taxis chairman George Melrose said drivers were turning to other fuel alternatives such as LPG and hybrid (electric) cars as ways of reducing fuel costs.
Those who haven't are "wearing the costs".
For more articles from this region, go to Rotorua Daily Post