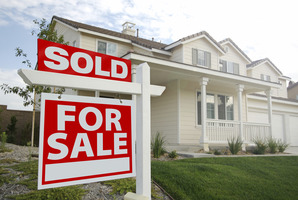 Fewer Aucklanders consider it a good time to buy a house and more expect house prices to rise, according to ASB's quarterly survey of housing market sentiment.
A net 12 per cent see it as a good time to buy, down from a net 18 per cent in the previous survey.
The drop reflects low levels of houses for sale, creating a sellers' market, rather than a lack of demand.
ASB chief economist Nick Tuffley said responses to the question about whether it is a good time to buy tended to move inversely to the level of activity in the market.
"For instance it was very low through much of the 2000s when supply was similarly tight, yet sales and prices soared," Tuffley said.
"This suggests the indicator is as much a measure of market tightness or of the difficulty of buying a house as it is of actual demand or buying intentions," he said.
"Certainly in Christchurch, where the response to that question is the lowest, that would make sense."
Nationwide the survey recorded only a marginal increase in the net balance of respondents who consider it a good time to buy - a net 22 per cent, up from a net 21 per cent in the April quarter.
In contrast to that stability, expectations of house price inflation are climbing.
A net 51 per cent expect prices to rise, up from a net 45 per cent in the previous survey and a net 27 per cent in January.
In Auckland a net 58 per cent expect to see prices rise, up from a net 54 per cent in the previous quarter.
The survey showed that expectations of further price rises were firmly embedded, Tuffley said.
He expects house prices to rise around 4 per cent nationwide over the year ahead and by 5 per cent in Auckland.
"While some buyers may feel the market is becoming too pressured or unaffordable, there will be many more attracted to the market by the prospect of capital gains."
For now, though, housing demand would remain constrained by still-high levels of household debt, muted net migration inflows and modest jobs growth.