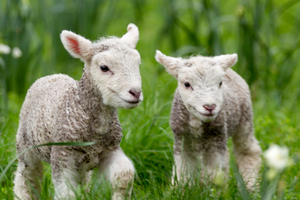 A stronger dollar amplified last month's fall - the sixth in a row - in export commodity prices.
ANZ's commodity price index fell 0.5 per cent in July in world price terms, to be 20 per cent off its peak in April last year and back where it was in March 2010.
On average last month the exchange rate was 2.2 per cent higher on a trade-weighted basis than in June, so in New Zealand dollar terms ANZ's index fell 3.1 per cent, to be 26 per cent off its peak last year.
ANZ economist Mark Smith said the price decline had broadly tracked the fall in global prices given uncertainty over the European debt crisis.
Of the 17 commodities in the index, prices fell for 10 and rose for just three, with four steady.
Among dairy products, which have a 43 per cent weighting in the index, whole milk powder prices rose 3 per cent but butter fell 4 per cent and skim milk powder 1 per cent, with prices unchanged for cheese and casein.
Dairy prices have fallen 26 per cent over the past 12 months, and are now 30 per cent below historical peaks.
Among non-dairy commodities the sharpest fall was in wool prices, which fell 7 per cent to be 43 per cent down on a year ago.
Prices for skins were down 4 per cent and both beef and lamb prices down 2 per cent.
Aluminium, pulp, kiwifruit and log prices fell 1 per cent.
Seafood and venison prices were unchanged.
Prices for sawn timber gained 1 per cent, and apple prices 2 per cent.
Sheep figures up at 32 million
New Zealand sheep numbers increased by 2.6 per cent to 31.94 million and beef cattle numbers rose by 1.0 per cent to 3.88 million for the year to June, Beef and Lamb New Zealand said.
This partly made up for the 4.4 per cent decline in sheep numbers and a 2.6 per cent decline in beef cattle the year before, Beef and Lamb's Economic Service executive director, Rob Davison said.
Beef and Lamb's annual stock number survey, which establishes the productive base of livestock for 2012-13, showed that most of the increase came from stock carried over for slaughter.
- APNZ