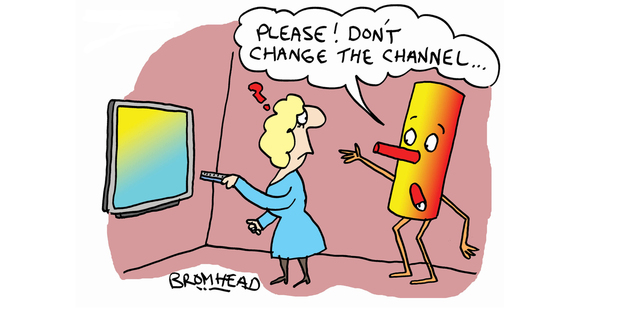 Preventing spam entering my computer mailbox is like dealing with cockroaches.
As fast as I install filters, some cyberland nerd cracks the code and dumps another load of claptrap into the system. I'm uncertain which is more wearisome - offers by business gurus selling commonsense wrapped-up in complex floss, or dubious medical practitioners seeking to enhance my male prowess with penile surgery.
Strangely, Russian brides and Nigerians wishing to store millions in my bank account have gone dormant.
I presume it's my age that suggests to South American clinics that I'm a candidate for libido-enhancing procedures.
One clinic's message left me curiously checking a long-forgotten file on Brazilian medical oddities.
The account described the woes of an unfortunate gentleman who underwent a procedure involving the insertion of some sort of battery operated mechanical device to artificially "enhance his manhood status".
These were clearly early days in surgical electronics. While the procedure was successful - the patient was able to control that "manhood status" via a discreet remote - he discovered, to his embarrassment, that his implant also sprang into life every time his neighbours used their TV remotes.
At the time, I recall being grateful not to be in a similar dilemma, residing in an apartment block with more than 60 television sets operating day and night.
Anyone daft enough to be enticed by expensive inducements to improve their manhood should first take a gander at some of the internet reports on the things that can go seriously wrong with some procedures.
Some of the botched cases make sober reading.
A particularly alarming account, guaranteed to make most males mop their brows feverishly before permanently crossing their legs, involved a recent American lawsuit in which a Peruvian gentleman sued an anaesthesiologist for a bungled penile implant operation.
The attention-grabbing Fox News headline reporting the matter read thus: "Flesh-Eating Bacteria Consumed Man's Penis After Surgery, Says Lawsuit."
To add to the patient's woes, not only was he forced to have what was left of his half-eaten organ surgically amputated, but he also aroused the interest of the US immigration authorities and was deported back to Peru.
I suppose his only consolation is that his neighbour's television remotes are unlikely ever to cause him embarrassment.