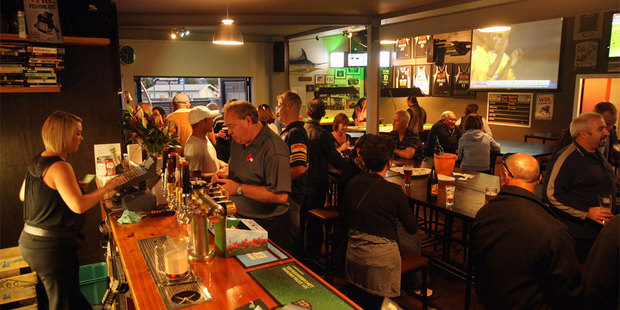 Spending in the hospitality sector last month surged out of a seven-month slump and surpassed a Rugby World Cup high, according to figures out today.
The Paymark Consumer Index, which covers all electronic transactions through the Paymark network, showed $387 million was spent at the likes of cafes, restaurants, bars, motels, and hotels in June.
In seasonally adjusted terms, hospitality spending was 3.1 per cent higher than May and 4 per cent higher than June 2011.
It was also the highest amount recorded since October 2011 when $385 million was spent, which was followed by a slump.
There was now an established upward trend, said Paymark head of sales and marketing Paul Whiston.
"Some of the rise is due to the greater use of debit and credit cards to payment these days, some is due to more restaurants and cafes connecting into the Paymark network and some will be due to a real increase in hospitality spending," Whiston explained.
Another significant turnaround had been the increased spending through stores tied into the housing sector, he said.

Although housing-related spending was down from $306 million in May to $303 million in June, it was still 3.6 per cent higher than June last year.
Discretionary spending, including travel companies, pharmacies, gyms, florists and dentists, also continued to rise in June to $531 million.
That was 1.7 per cent higher than May and 4.4 per cent higher than 12 months ago.
Whistson said that was in part helped along by recent falling petrol prices and "a little more flexibility in the household budget".
Non-discretionary spending, which included the likes of supermarkets, fresh meat and fish, gas suppliers and service station, amounted to $1476 million. That was down 0.8 per cent from May but up 3.7 per cent from June 2011.