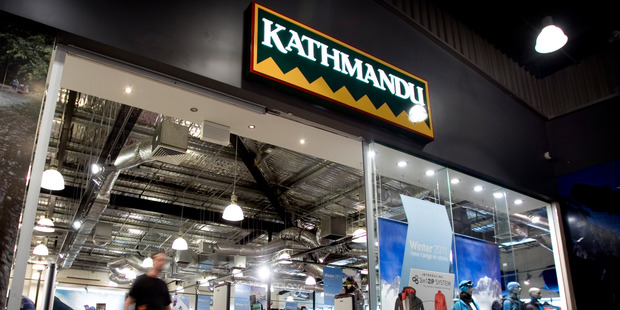 New Zealand shares rose, led by retailers with stores in Australia such as Kathmandu and Pumpkin Patch after figures this week showed stronger-than-expected consumer spending across the Tasman.
The NZX 50 index rose 1.08 points, or 0.03 per cent, to 3484.20. Within the index, 20 stocks rose, 18 fell and 12 were unchanged. Turnover was about $99.6 million.
Kathmandu, the outdoor equipment chain, rose 4.3 per cent to $1.46 after government figures in Australia on Wednesday showed retail sales rose 0.5 per cent in May, more than twice the expected pace. The shares have climbed from a record low $1.27 on June 29. Pumpkin Patch, the children's clothing retailer, rose 1.2 per cent to 88c.
"All those figures aren't translating into earnings but it could have some follow through to Kathmandu," said Grant Williamson, director at Hamilton Hindin Greene.
Fisher & Paykel Healthcare rose 1.5 per cent to $2.05, having touched a nine-year low last month. Fisher & Paykel Appliances rose 0.9 per cent to 56c.
The NZX gained 2.2 per cent to $1.37. The stock exchange regulator yesterday announced it will include a requirement for listed companies to disclose their gender diversity as part of their annual reports starting on December 31, subject to Financial Markets Authority approval. OceanaGold, the operator of the Macraes gold field, fell 2.3 per cent to $2.53.
Rubicon, the forestry science and wood products investor, surged 17 per cent to 28c after announcing it has completed its $21 million one-for-three rights issue, fully subscribed, with all shares taken up by existing shareholders at a slight premium to the issue price.
Sky Network Television rose 2.1 per cent to $4.93.
Nuplex Industries, the specialty chemicals company, rose 0.8 per cent to $2.62.
Telecom, the biggest company on the exchange, fell 0.2 per cent to $2.49. Fletcher Building, the biggest construction company on the NZX 50, fell 0.6 per cent to $6.22.
Pyne Gould was unchanged at 29c. The company, which is being investigated by the markets regulator over related-party loans, says no decision has been made on whether to relocate to the ASX and divest its Perpetual Trust.
The wealth manager halted trading in the 23 per cent of its stock that isn't owned by managing director George Kerr and US hedge fund Baker Street Capital after Fairfax Media reported the plans. Pyne Gould said the report was based on a leaked email.
DNZ Property Fund rose 0.7 per cent to $1.47 after saying leasing transactions in the March quarter have increased its contracted annual rentals by 0.6 per cent and lifted its weighted average lease term to 5.6 years at June 30 from 5.4 years three months earlier.