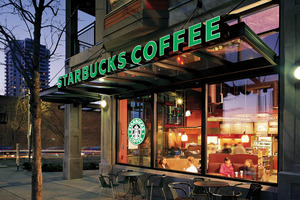 Restaurant Brands says it is on the lookout for potential new businesses to add to its stable, with ice cream stores and steakhouses among its "possible areas of interest".
Addressing the Auckland-based company's annual meeting on Friday, chairman Ted van Arkel told shareholders that the firm - which runs KFC, Starbucks and Pizza Hut stores - could quickly introduce new overseas franchises to the local fast food market.
"There is the opportunity to add three or four new brands to our portfolio in a relatively short time," van Arkel said.
"Rest assured, we will only add new concepts where we are confident of increased net returns."
He said that in the United States, which led the world in fast food "development and usage", the average American visited a restaurant 195 times a year.
New Zealand, van Arkel said, was lagging well behind the US with an annual average of 53 visits a person.
"Pies, sushi, steakhouses, beverage bars and ice cream are all possible areas of interest where strong franchises exist overseas," he said.
"We have a small team that monitors these opportunities and, should we commit to proceeding with the New Zealand franchise for any of these, our strategy would be a gradual introduction and test of any such opportunity rather than betting the farm."
Van Arkel did not name any of the overseas franchises that the company had in mind.
Restaurant Brands announced late last year that it would establish American burger chain Carl's Jr as its fourth brand in this country.
Chief executive Russel Creedy said the company hoped to open its first Carl's Jr site in October and planned at least 25 stores over the next five years.
"We have a great deal of enthusiasm for this brand and believe it has the potential to be our second biggest business within the next five years," Creedy said.
An existing franchisee, part-owned by former All Black Michael Jones, operates two Carl's Jr stores in Auckland's Takanini and St Johns, and has rights to develop a limited number of further sites in the city.
In April Restaurant Brands reported a full-year net profit, excluding non-trading items, of $18.4 million for the 12 months to February 29, a 27 per cent drop on the same period a year earlier.
At the annual meeting the company reconfirmed net profit for the current full-year would be at least the same as last year.
Restaurant Brands shares closed unchanged at $2.08 on Friday.