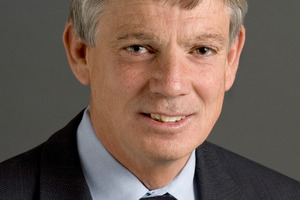 Graeme Wheeler has been named Alan Bollard's successor as governor of the Reserve Bank.
"He'll be good," said ANZ chief economist Cameron Bagrie, who worked at the Treasury when Wheeler was deputy secretary and head of the Debt Management Office. "He's smart and personable," Bagrie said.
Though Wheeler, 60, is often described as quiet and unassuming, Bagrie said that when he had seen him speak at a recent INFINZ conference, he had captivated the audience. "He had quite a presence about him."
Wheeler left the Treasury for the World Bank in 1997, becoming its treasurer in 2001, entrusted with a US$200 billion balance sheet.
His former minister, Sir William Birch, told the Herald at the time he was not surprised Wheeler had landed such a big job.
"Graeme has an uncluttered mind, a very clear view of financial markets and a good understanding of the global economy."
Wheeler went on to become a managing director of the bank, one of two deputies of its president, Paul Wolfowitz, and the one who in 2007 told Wolfowitz publicly he had to resign when he became mired in scandal.
"No doubt he took a risk doing that. It speaks well for his moral fortitude," Westpac chief economist Dominick Stephens said.
Wheeler was at the World Bank during the global financial crisis, when he led the bank's interactions with the International Monetary Fund and participated in meetings of the G8 and G20.
Since leaving in 2010 he has run his own advisory business.
Fifteen years as an expatriate makes Wheeler more of an unknown quantity than some other candidates for the governor's job, notably deputy governor Grant Spencer.
"You can say it is good to bring in someone with a new way of thinking, so that the central bank doesn't get bogged down in set ways of thinking," said Bank of New Zealand head of research Stephen Toplis.
"But what they have lost is continuity and you could equally argue that a loss of continuity in the current environment is a dangerous thing.
"Grant was a really good candidate for the position and would have good reason to be disappointed at missing out, so it is a question of whether he is able to overcome that disappointment and stay on."
Inevitably Wheeler would be less informed on the peculiarities of what had happened in New Zealand during his absence than someone who had been here during that period, but he should catch up quickly, Toplis said.
And given the tradition of appointing governors from outside the priesthood of central bankers there was always a learning curve to clamber up.
Stephens said Don Brash and Alan Bollard had started hesitantly.
"Soon after starting both governors experienced burgeoning housing markets and inflation pressures, and both were reluctant at first to tighten monetary policy," Stephens said.
"If growth and the housing market continue to perform as they have been recently I would expect Graeme Wheeler to take a more hesitant approach than Grant Spencer might have," he said.
"One might suspect that he will be quite sensitive to international developments, having been in a senior international role."
GRAEME WHEELER
* 60 years old.
* World Bank from 1997 to 2010, including role as managing director of operations from 2006-10.
* NZ Treasury deputy secretary and treasurer of the Debt Management Office from 1993-97.
* NZ Treasury director of macro-economic policy from 1990-93.
* Currently lives in the United States and runs his own advisory business.