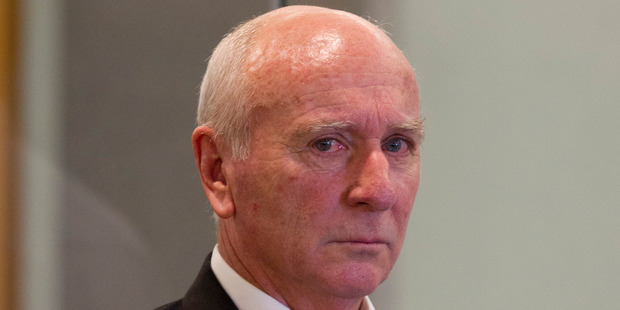 The investigation and prosecution of five former Bridgecorp directors, including jailed company boss Rod Petricevic, has so far cost the taxpayer $1.5 million.
This amount does not include the more than $200,000 provided in legal aid to Rob Roest and Gary Urwin, who are both in prison for misleading investors.
In a case brought by the Financial Markets Authority, five Bridgecorp directors - Petricevic, Roest, Urwin, Peter Steigrad and Bruce Davidson - were convicted of making untrue statements in the failed finance company's offer documents.
Petricevic and Roest were also convicted of Crimes Act charges because of statements in Bridgecorp's offer documents that the company had never missed a payment of interest or principal to investors.
According to evidence tabled in their four-month-long High Court trial, Bridgecorp began missing payments to investors on February 7, 2007.
The company collapsed about five months later, owing $459 million to 14,500 investors.
After a request under the Official Information Act, the FMA revealed yesterday that it had spent approximately $856,000 during the investigation and prosecution of the directors.
According to the FMA, the Crown is unable to recover costs in criminal proceedings.
The Securities Commission - which became the FMA - spent $28,686 during its investigation before the case was committed to trial.
After charges were laid, the markets watchdog spent $637,000 on legal costs. The FMA's staff costs during the investigation and proceedings were $190,600.
The figures are approximate and do not include GST, the FMA said.
In addition to this the Crown Law Office has indicated its costs in the case are about $610,000, bringing the overall total to $1.5 million.
Crown Law's costs were invoiced to law firm Meredith Connell, which acted as Crown prosecutor during pre-trial hearings, the proceedings-in-chief, and sentencing.
The cost to the taxpayer of Bridgecorp prosecutions is almost certain to go up again after a separate Serious Fraud Office trial involving Petricevic and Roest, which is scheduled to begin in September. Petricevic and Roest have been charged by the SFO over the purchase of the luxury vessel Medici.
It was allegedly bought and its operating costs paid with $1.8 million in Bridgecorp money but was owned by Poseidon, a firm Petricevic directed and owned.
Of the seven charges laid, two are solely against Petricevic.
The SFO alleges he used Bridgecorp money to pay $1.2 million to a "sham" business run by former beauty-product distributor Janita Wright.