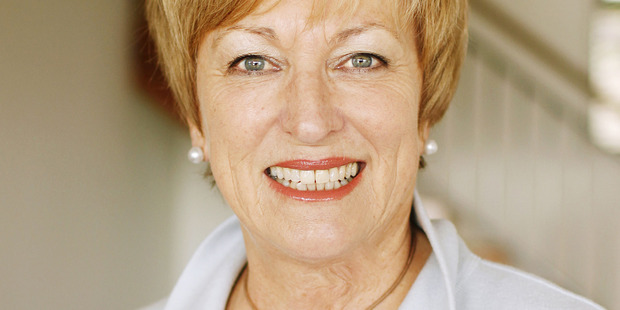 As part of our Small Business theme of families in business, we hear from Lee Mathias about what it means to be part of an entrepreneurial family.
Lee Mathias's first entrepreneurial business was Birthcare after being a nurse for 26 years including principal nurse at Middlemore Hospital. The entrepreneur, who is currently deputy chair of the Auckland District Health Board, first thought of the idea for Birthcare when completing an MBA at the University of Auckland University.
Having her own children at National Women's her argument was: "What would I like? We've got to be able to do something better than this."
She opened the new building for Birthcare Auckland in 2001, having launched Birthcare Huntly in 1995. Birthcare contracted to DHBs and the Ministry of Health to provide primary maternity facilities services.
From there Mathias went to Labtests, where she was a director and shareholder. In July 2006, Labtests Auckland was awarded the contract to provide community laboratory services to the people of Auckland.
Selling out in 2007, Mathias, who has a doctorate, became a professional director and chair, but still wanted to be involved in entrepreneurial enterprises. She has a shareholding in the start-up Pictor, a biotech company which focuses on human, animal and food diagnostics. During 2009/10 Mathias helped raise $1 million, matched by NZTECH, for the commercialisation of the Pictor product range.
"I want to talk about really, really different ways of doing things. That's what I wanted to do when I came across Pictor. Something that changed the way you do lab service."
Mathias is currently chair of entrepreneurial women's group, Company of Women, chair of the Health Promotion Agency Establishment, and chair of the Tamaki Transformation Project Interim Board among other things.
Were your family entrepreneurial?
For generations my family has been a family of traders. There have been trading, risk- taking type people right the way through.
My brother Gray was a meat trader. When he was living in Japan as a 20 year old, he invented the lamb burger. With his company, Mathias Meats, he was one of the first to see you can add value to meat. And that extended to the early desiccated meat products for yachtsmen like Peter Blake. His son, Cam is now exporting pre-packed lamb shanks in sauces made by Huka Lodge's Greg Heffernan, to Tesco, Waitrose and Marks & Spencers.
My sister, Jan Overington now retired, printed fabrics for years, my younger brother Scott Mathias, as a broadcast journalist, was an early adopter of live streaming technology. Based in Australia, he now runs www.ilifefoods.com.au, which makes a range of juice crystal and powder based products using pesticide free or wild harvest vegetables and fruit.
Meanwhile my niece, Roni Dinnan just sold her company Jeannie Mae Stationery and is now ringing me every second day looking for her next idea.
Why do you think your family entrepreneurial?
When it comes to families, it's about what's happening around the dinner table. My father was a retailer, he had a vintage car business as well. In my family we were always looking for the main chance and that's what keeps you excited. I always want to make money, but it's about achieving your goals, filling a gap. I guess we talk about business in the family, it's part of the way we live.
What are the advantages of having entrepreneurs in the family?
I think that with a family of entrepreneurs you are not on your own when you take your first steps, there's always somebody in the family who knows all the rudimentary steps; how to set up a company, how to do accounts, how companies work, how launches work, how relationships work. When you are not from that sort of background, you can come a cropper.
The other thing is with most entrepreneurs you just get on and do it. I've gone from helping women with breast feeding to doing payroll and monthly accounts, it's what you learn in families.