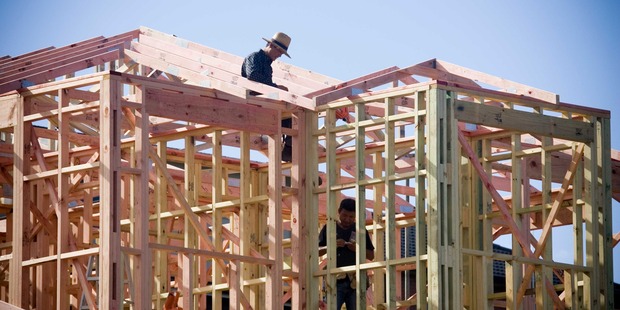 We got a very downbeat view from the Reserve Bank today.
It is no surprise it has kept the official cash rate on hold at its all-time low of 2.5 per cent.
It has also lowered the projected track for interest rates to imply no increase in the OCR for another year and only a very gentle 0.5 percentage point increase for the two years after that.
While that is good news for borrowers, the reasons for it are not good news for anyone.
The bank has significantly cut its forecasts for economic growth. Three months ago it thought growth would average around 3 per cent over the next three years; now it forecasts less than 2 per cent.
Of the five major factors at play, three are negative and two are positive.
The outlook for Europe and therefore for world growth is a negative. The bank is assuming Europe will "muddle through" but is naturally watching developments intently.
Another drag on growth is falling export commodity prices, and therefore falling farm incomes.
And the Government's fiscal policy will also subtract from growth in the years ahead.
Where the Budget forecast a return to surplus by 2015, the central bank still sees deficit of more than $2 billion by then.
The two positives are the rebuilding of Chrstchurch and a pick-up in the housing market.
But a revival of the housing market is one of those good things you can have too much of.
While the chances of another housing boom look remote at this stage, the longer mortgage rates remain at what are historically very low levels the greater the risk of one becomes.
In the meantime the lower dollar and lower mortgage rates have made monetary conditions more stimulatory without the Reserve Bank having to do anything.
And that has allowed the bank to conserve its ability to slash the OCR in case the economy suffers another major trauma like the global financial crisis or earthquake.