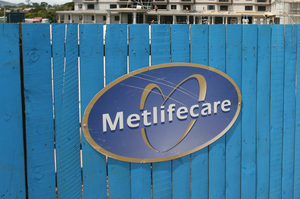 A special meeting of shareholders in listed retirement village owner Metlifecare could be a heated affair if unhappy investors air their grievances.
The meeting on Thursday, June 21 will vote on a controversial $216 million merger deal with Vision Senior Living and Private Life Care Holdings.
The company announced the date of the special shareholder meeting yesterday and issued a detailed letter to investors, outlining matters to be decided.
Independent Metlifecare directors Brent Harman and John Loughlin are encouraging shareholders to vote for the deal.
But even they acknowledged investors had worked to seek changes: their letter referred to "feedback" from institutional shareholders and how that resulted in enhancements to the merger terms.
Some investors are unhappy that Loughlin, a former Allied Farmers chairman, is on the board.
He resigned from Allied in 2010 but he was chairman when the Hawera rural finance business bought the Hanover/United loan book, a deal which proved disastrous.
In yesterday's letter, Harman and Loughlin said the merger was an ideal opportunity for Metlifecare to buy assets which were a good fit.
But some investors say the deal is less a merger and more a case of Metlifecare taking on assets which had been rejected by other buyers and which carried high debt levels.
The views of minority shareholders will be heard but Australia's Retirement Villages Group, with just over 50 per cent, is barred from voting. Whether minority shareholders have been appeased after the initial changes to the deal is yet to be seen.
An independent report from Northington Partners this week concluded the deal was fair to minority shareholders, who it said should focus on price. Metlifecare aims to grow considerably and take on rivals like Ryman Healthcare via the three-way merger.
Special Metlifecare meeting, 11am, June 21, Ellerslie Convention Centre, Auckland