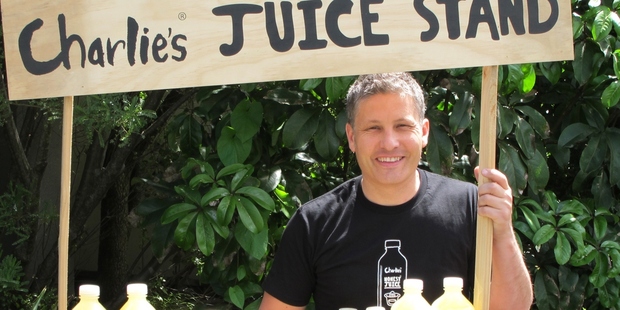 Charlie's chief executive Stefan Lepionka, who will leave the company at the end of next month, says he and the juice maker's other founders - former All Black Marc Ellis, and Simon Neal - may go into business together again.
The $130 million sale of the Henderson-based drinks manufacturer to Japanese brewer Asahi last year made multi-millionaires out of the trio. Ellis and Lepionka pocketed about $18 million each.
Following the announcement of his resignation from Charlie's yesterday, Lepionka said the three founders were still mates and were assessing new business ideas together.
"People have approached us with lump sums of capital looking to back us into something again," he said. "I don't think there's any shortage of capital, it's just about finding the right ideas."
However, Lepionka said there were not any projects immediately "in the pipeline".
"The goal is to keep in the game in some form or some way."
Although his business background lies mainly in beverage manufacturing - he founded the Stefan's juice brand in 1990, prior to his involvement with Charlie's - Lepionka said he was open to other industries. He added that he was not limited by any restraint of trade restrictions related to sale of Charlie's to Asahi. He said he was more interested in getting involved with established businesses, which could be "taken to the next level", rather than start-ups.
"The start-up space is a very hard space ... and comes with greater risk."
Lepionka, who is married with four children, said he also wanted to take on boardroom and mentoring roles.
While the 40-year-old is stepping down as Charlie's chief executive, he will remain a director of the juice company.
"My view is that boards are dynamic places and I am looking forward to shifting into a stronger strategic and less operational role [with Charlie's]," he said. "The spirit of entrepreneurship is in my blood and it's an attitude to business I am also keen to take to boardrooms in the wider commercial sector."
Charlie's, which was listed on the NZX before the Asahi takeover, said it had begun a search for a new chief executive.