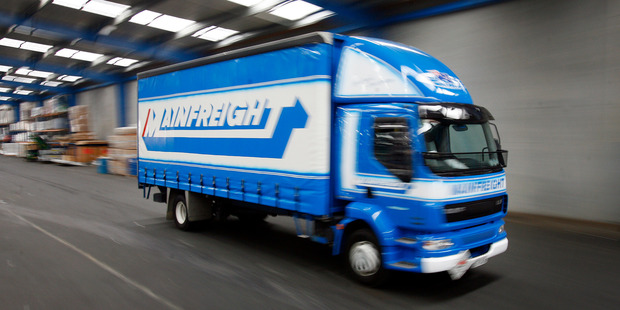 Logistics company Mainfreight is expected to post a hefty lift in its net profit when it reports its annual result this week - boosted by the acquisition of European logistics company Wim Bosman last year and by strong divisional performances from its New Zealand and Australian operations.
Mainfreight bought Wim Bosman - one of the largest privately owned, integrated transport and logistics providers in the Netherlands and Belgium - in April last year for $205 million, funded entirely by debt.
Rob Mercer, head of research at Forsyth Barr, said he expected Mainfreight to report a 50 per cent increase in earnings before interest, tax, depreciation and amortisation (Ebitda) for the year to March to $138 million, with Wim Bosman accounting for about $31 million.
At the Ebitda level, Mercer expected the Australian division to report a 40 per cent increase, and the New Zealand division a 10 per cent increase. Improvements are also expected from the company's US operations.
Mercer expected a 40 per cent increase in the company's profit before abnormals to $66 million.
For the nine months to December 31, Mainfreight reported a net profit before abnormals of $46.75 million, up 35 per cent on the previous corresponding period, but its quarterly result was below expectations.
The fourth quarter is expected to be an improvement over the third.
Mainfreight will face a higher interest bill arising from the Wim Bosman acquisition but, because it was funded in euros, interest charges are expected to be relatively low, at under 4 per cent.
Early this year, investors punished Mainfreight after it revealed third-quarter trading, including in its new European business, had fallen below expectations. With a share price that more than tripled between early 2009 and August last year, when it hit a high of $10.72, the Auckland-based company became one of the market's better performers.
But after the third quarter release, the stock dropped sharply to around $9.40, closing on Friday at $9.44.
The company's result is due on Wednesday, the same day as fishing company Sanford is to report its first-half earnings report.
Statistics NZ is also set to release building consents data for April on Wednesday.
- APNZ