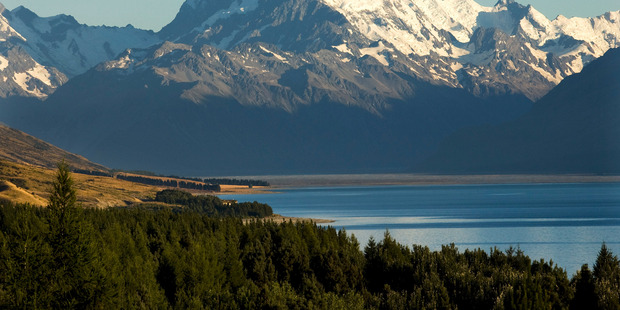 State-owned Meridian Energy has warned its full-year profit could slump because of record low inflows into its hydro lakes and transmission constraints.
First-half profit for the company, earmarked for partial sale by the Government, slid 20 per cent and it says the second half could be worse.
Chief financial officer Paul Chambers said the cut to earnings of the "sort of magnitude" forecast would be unusual.
Commenting on its third-quarter results, he said the company was looking to cut costs and defer spending.
"Clearly nobody's going to be getting a bonus with this sort of result."
Meridian has been the jewel in the crown of the SOE energy portfolio but in the half-year to December profit slid to $99 million. From December to April inflows into its South Island catchments fell to their lowest levels for the past 79 years. Hydro generation volumes for the quarter were down 30 per cent on the same quarter last year.
"That's a pretty unusual thing. We've had the worst sequence of weather ever in our record. Our result is going down but it's not going to be crippling," Chambers said.
Meridian would normally sell about 80 per cent of its generation to fixed-price customers - big commercial users and householders - and sell the remainder into the spot market.
"Volumes have dropped to such a degree that we're no longer selling on to the wholesale market and we're buying from other people in order to satisfy those fixed price needs."
However, in the past three days Lake Manapouri had moved from the bottom of its low storage range to the bottom of the middle range.
The South Island's main storage lake, Pukaki, had only a small amount of rainfall but power shortages this winter were unlikely.