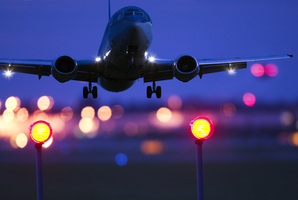 Virgin Australia has launched a fresh push into New Zealand to capture a bigger share of the corporate market with new livery, refurbished cabins and new services for what was its Pacific Blue fleet.
The airline, which is part owned by Air New Zealand, has started flying the first of its Virgin Australia-branded aircraft on its transtasman and Pacific routes. It hopes to have all its 10 Boeing 737-800s painted in the new livery by the beginning of next year as part of a bid to capture more of the premium market.
It is Australia's second-biggest domestic airline and has been working for several years to take more corporate business from Qantas. It also flies longhaul to the United States and the Middle East using what were V Australia planes.
The old Pacific Blue and Polynesian Blue services from New Zealand were aimed at the leisure market.
Virgin's manager of corporate communications, Colin Lippiatt, said the look of the planes was more upmarket, and the higher fares included lounge access, priority check-in and seating, and food.
"There's a whole range of extras you can buy now so it's very much a different product than what we used to be."
A range of fares remained with no-frills options.
Air New Zealand last year built up a 19.9 per cent stake in Virgin, and the airlines share a transtasman alliance.
"With our transtasman alliance with Air New Zealand a large part of all this is bringing our product into line so it is consistent with our partner."
Aircraft cabins were being refurbished by Air New Zealand in Christchurch and should be complete by the middle of the year, Lippiatt said.
Pacific Blue withdrew from New Zealand domestic routes 18 months ago, but Virgin Australia maintains a workforce of 560 in New Zealand.
There were no plans to expand routes at this stage, Lippiatt said.
"The priority at the moment is bedding in the new product and brand. It's a process of raising awareness of who we are and what we are."
Brent Thomas, retail director at House of Travel, said that although the corporate market was not big for transtasman flights, the improved services would be welcomed by business travellers.
"I think there's scope in it for them. Their service offering is stepping up; the branding will resonate with more passengers than before."