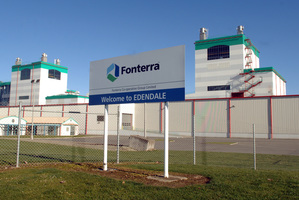 Kiwi dairy giant Fonterra has set a new world record for milk powder production.
The New Zealand dairy cooperative's Edendale Drier 4, the world's largest, churned out a world record 20,826 tonnes of milk powder last month.
The $212m drier converts 100 litres of milk into 10 kilograms of milk powder every second.
Fonterra Southern Operations Manager Keith Mason says breaking the 20,000MT mark is testament to the 550 hardworking staff at Edendale.
He said: "ED4 is not only the world's largest milk drier; it is our most efficient manufacturing asset. Anything we can do to leverage the scale of ED4 will further reduce operations cost and drive strong returns for our farmers."
The drier was built and installed by Swedish food packaging and processing company Tetra Pak, who said it is pleased ED4 is delivering capacity and performance for Fonterra during a season of record milk volumes.
The enormous drier had just 3.84 hours of downtime in March and is on track to produce 12.5 per cent more milk powder than last season.
- APNZ