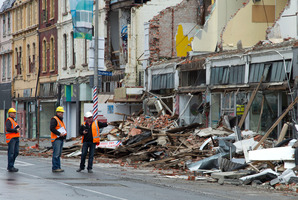 There was a big jump in domestic travel last year, with an 11.3 per cent increase in overnight trips by local tourists.
According to latest tourism survey run by the Ministry of Economic Development, New Zealand travellers made 17.7 million overnight trips last year, an 11.3 per cent increase from 15.9 million in 2010.
One of the largest increases was in the number of business trips, up 31 per cent to 14.1 million.
Simon Wallace of the Tourism Industry Association NZ said the increase in the figures could probably be attributed to a number of events.
"The rugby world cup would have obviously had an effect on New Zealand travellers."
"In terms of the rise in business travellers, the Christchurch earthquake and Rena wreckage probably stimulated business travel, especially in terms of construction personnel."
The number of travellers taking day trips was up 14.7 per cent from 28.2 million in 2010 to 32.4 million in 2011. Wallace believed the large increase showed New Zealander's were simply spending less on travel during the recession.
"It is consistent with the fact that a lot more people are staying with family and friends, choosing not to spend money on accommodation" added Wallace.
The survey also showed a significant increase in the amount travellers spent on transport which totalled $3.4 billion in 2011, up 16.9 per cent from $2.9 billion. The next biggest increase in expenditure for travellers was food and beverages, increasing by 12.9 per cent from $2.3 billion to $2.6 billion.
Wallace said the spending increases in the respective categories showed the importance of tourism for other industries.
"Whilst the feed-back from our own operators about 2011 indicate it to have been a very mixed year in the domestic market, these figures show the flow on effects from tourism for other industries."