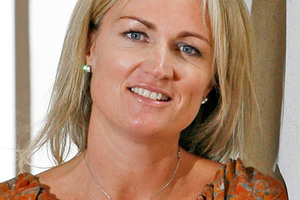 The job market in Auckland has been showing signs of improvement and has remained relatively steady.
We are continuing to see an increase in permanent positions of varying types appear and be placed. There has also been a positive increase in demand for temporary and contract staff, which has increased within the business by 36 per cent over the past two months.
An article stated several weeks ago that 75 per cent of employees are unhappy in their current role. While this figure in my opinion is staggering, we have seen a significant increase in applicants applying for specific roles or registering interest should the right opportunity present itself.
One specialised area of the business that has experienced rapid growth is the Careers Advisory Services area. It has been noted that since the beginning of the year a large number of applicants who are currently in roles and need either mentoring or directional guidance have been seeking career advice.
This has proven that those who require change are seeking the required guidance, and are making sure their career options are thoroughly considered.
In my professional opinion, the demand for Careers Advisory Services will continue to be sought after in the market for months to come. It was noticed that 2011 was a year where this area of the business struggled due to the tightening of purse strings.
Due to the strengthening economy, 2012 has fast been shaping up as a year where importance has been placed on applicants moving in a confident and positive career direction.
The Wellington job market has taken a presumably different shape. The ever-present pressure of the Government ensuring constant cost trimmings take place has had an effect on the Capital. We are currently experiencing slightly less permanent opportunities right now, but a very steady growth within the temporary and contract job markets. It has also been noted that longer-term temporary assignments have become a routine order from government clients.
In-house recruitment teams throughout these two cities have repetitively voiced how "under the pump" they are due to the influx of more roles than one can humanly recruit with ease. Nonetheless, the powers above have advised these teams to keep costs down and place without the aid of agencies.
So what are we seeing? A recurring pattern has seen the increase in temporary staff and contractors filling gaps until internal recruitment teams find the permanent staff required. The irony of this is that some of these contractors or temps have filled these roles for 4-6 months.
This is largely due to the volume of roles that need attention and their ranking in priority. In several of these cases the costs calculated for hiring a temp or contractor in the interim have exceeded the cost and time effectiveness of utilising a recruitment agency.
We have also heard repetitively from candidates who are not necessarily in the market, but would like specific options run past them. These are the exceptional candidates who we tap and headhunt - the passive job seekers. To ensure those internal teams are getting the very best candidate as quickly and as cost effectively as possible, this is where an agency can be very effective.
The bottom line is that recruitment companies have greater access to talent and resources than a client does trying recruit themselves. The choice is theirs whether they want to find the best candidate in the market or the best person in the channels they can tap into.
Kate Ross