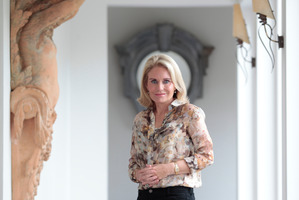 Pale, stale and predominantly male - those words come to mind when you picture the typical New Zealand company's board of directors.
The country's largest businesses are, for the most part, governed by ageing white men and diversity, be that in terms of gender, ethnicity or age, is often lacking.
Last year women occupied only 9.3 per cent of the board seats on the NZX's 100 biggest companies.
Fisher & Paykel Healthcare, Port of Tauranga, Cavalier Corporation, New Zealand Oil & Gas, Infratil and GPG are a few of the listed firms that, well into the second decade of the 21st century, do not have a single female director.
But change is coming. The NZX is planning new requirements this year which will force companies to disclose how diverse their boards and management teams are.
Theories on reasons for the lack of gender equality around the board table are numerous.
Emerald Group founder and chief executive Diane Foreman says boards tend to hire people they know.
She believes publicly listed companies should at least be required to "cast their net far and wide" when searching for board appointees.
"If you start with a male board, the people they're going to ask to be directors are usually going to be somebody they know from previous incarnations or from the golf club," Foreman says.
Her view is not shared by all businesswomen.
Auckland Airport and Mighty River Power chairwoman Joan Withers reckons the old boys' network is largely a thing of the past.
"I think any board wants to understand what the skill gap is that they want to fill around the table and they want to get the best possible people to fulfil those roles."
State-owned enterprises - such as Mighty River, which has four women on its board - have been exemplary in helping women develop their skills so they can take on director roles, Withers says.
But Foreman, who is on the boards of eight private companies, says it's immensely difficult for women to gain seats on the boards of listed firms, and those companies are missing out on a lot by lacking gender diversity.
She even suggests the outcome for New Zealand's collapsed finance companies might have been different had they had more female directors.
"I doubt there were any women on any of those failed finance company boards," she says.
"Women, in my experience, tend to interrogate management more and there might have been some different questions asked ... men tend to be a bit 'oh, she'll be right, mate'."
The old boys' network theory is backed up by research released this week by Harvard Business School professor Boris Groysberg.
His survey, which canvassed a sample of male and female ASX 100 and NZX 50 directors during the final quarter of last year, found the overwhelming majority of respondents cited their networks as the source of their board seats.
The survey also found male and female directors had "polar opposite" views on the reason for lack of gender equality in the boardroom.
Sixty per cent of male board members attributed the gender disparity to an insufficient number of female senior executives, but 70 per cent of women directors thought the problem stemmed from a lack of access to male-oriented networks.
Lee Mathias, who founded the Birthcare maternity hospitals and holds several directorships, says many of the men involved in running public companies have not been exposed to successful women.
"They don't see many of the qualities and the knowledge, skills and abilities that successful women have," Mathias says.
Some European countries have taken aggressive steps to tackle the issue.
In 2003, Norway introduced a 40 per cent quota for women on corporate boards. Listed companies that didn't comply were threatened with exclusion from the stock exchange.
France and Spain have introduced similar laws and the European Union is moving towards setting a quota.
But a University of Michigan study suggests Norway's quota had a detrimental impact on businesses.
It found the high demand and short supply of suitable females meant firms were forced to appoint directors they wouldn't have chosen otherwise.
The Harvard Business School survey found little appetite for quotas in Australia and New Zealand.
Only 30 per cent of male respondents and 26 per cent of women considered quotas an effective way of increasing boardroom diversity.
Shareholders' Association corporate liaison Des Hunt says quotas would become necessary only if other measures, such as the NZX's new rules, did not bring change.
"We don't like regulations as such, but there is a lot of information that suggests if you can get more women on boards, with the right skill level, then companies perform better," Hunt said.
NZX chief executive Mark Weldon says a consultation document that includes the proposed rules on diversity disclosure will be sent out to listed firms on March 29.
"We expect a reasonable amount of interest in those rules and a reasonable diversity of views," Weldon says.
"I think the dialogue and the discussion during the consultation period and the play that it's getting in the public domain will cause more change than simply compliance with the rule."
The NZX's new rules will bring New Zealand in line with Australia, which has a "report or explain" for listed firms that requires them to set targets for increasing the number of female directors and executives.
But the exchange's proposals may not prove universally popular.
"I think for the stock exchange to fall for that sort of stuff is not that clever," says Mainfreight executive chairman Bruce Plested.
"It's all just part of political correctness."
Plested says Mainfreight, whose six-member board is all-male, wouldn't deliberately set out to find a female director.
"[It can be] difficult to find a woman who has come through the transport industry because they tend not to come through it, but there are other businesses that women may have come through and may be suitable - an entrepreneurial woman could well be suitable - who knows? But we don't even think like that."
Hunt says it's difficult to criticise a successful company such as Mainfreight over the gender diversity of its board.
"Would you go to Mainfreight, which is one of the best performing companies, and say it hasn't got enough women on its board? You've got to be a bit careful," Hunt says.
He says it's important boards have diversity, but also crucial that they retain a high level of skill.
"We certainly would expect more women on boards in five years, but would like to think that those women were bringing the skills which companies require."
Withers says women need to be able to demonstrate they have the attributes required to contribute effectively to a board.
"I don't think there are any women that want to be a director on the basis of gender tokenism."
She says there are increasing numbers of women coming through "the pipeline" - in senior management roles - who can make good board appointees.
"It is evolving - it's just not evolving fast enough."
Women on boards?
Yes
Pumpkin Patch 2
Michael Hill International 3
Fisher & Paykel Appliances 2
Restaurant Brands 1
Auckland Airport 1
Briscoe Group 1
SkyCity 1
Vector 2
Fletcher Building 2
No
Fisher & Paykel Healthcare
New Zealand Oil & Gas
Port of Tauranga
GPG
Cavalier Corporation
Infratil
Mainfreight
Rakon
Sky TV