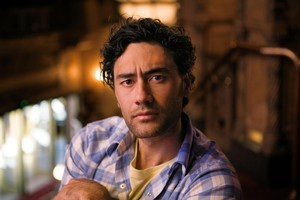 Two years after its release, the Government still hasn't recouped its multi-million dollar investment in Taika Waititi's feelgood movie Boy.
That is despite the record-breaking $9.2 million box office takings for the movie after the New Zealand release in 2010.
Now Waititi, the film's director, has picked up more than $110,000 from fans who want to see him doing well in the US - but that won't pay off the taxpayer investment.
It is understood the Government's Film Fund put more than $5 million into the movie, alongside other investors including the American distributor Unison Films.
With most of the revenue from sales of theatrical rights overseas already picked up, and the New Zealand release long gone, the revenue stream for the Film Fund has slowed.
The Film Fund is meant to act more commercially than the NZ Film Commission.
It will now rely on DVD sales to push it over the line.
An industry source said structuring of the deal - limiting the fund's access to the returns from the Australian and New Zealand release - had diminished the taxpayer returns.
That left the prospect it might not break even.
The Film Commission declined to discuss the structure for the financing deal for Boy.
Film Fund chairman Sir David Gascoigne said he expected the fund would recoup its investment with ongoing revenue from sales of the DVDs.
Meanwhile, Waititi's online appeal for individuals to finance US distribution for Boy, has highlighted his personal level of support among fans.
A total of 1826 people paid $110,796 to Waititi to fund print and advertising costs for the release of the film, launched last week to mixed reviews.
Some paid more than $2500.
They do not receive any payoff apart from seeing their hero break into the US market.
The US distributor for Boy, Michael Emanuel of Unison Films, defended the process for the funding of the US distribution with an online campaign through the Kickstarter website.
Emanuel said the campaign represented about 25 per cent of the spending to promote the film.
The purpose of the campaign was to expand the release to more markets than just the basics, such as New York and Los Angeles.