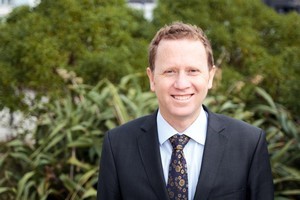 The Government is dismissing claims by the Greens and Labour that under the mixed ownership model major assets such as hydro dams could be sold into foreign ownership.
When Treasury Secretary Gabriel Makhlouf appeared before Parliament's finance and expenditure select committee yesterday, Greens co-leader Russel Norman raised the issue of directors' obligation to act in the interest of all shareholders.
"Take Mighty River Power, for example, which owns dams on the Waikato river," Norman said. "If an Australian investor came along or a Chinese investor or whoever and said we want to give you a price for the dams which is maybe twice what you or the company think is their commercial value, [the directors] would be under some kind of commercial obligation to accept ... because it would give them a very good commercial return from their point of view to sell those assets.
"There is no requirement on them to retain any of the assets, is there?"
Makhlouf replied that, subject to whatever constraints were placed on them by yet-to-be-introduced legislation and the normal requirements of company law, they would be expected to act commercially.
Directors would continue to have obligations as company directors, but the Government would have the powers that an at least 51 per cent shareholder would have.
Beyond that he was reluctant to be drawn.
"The legislation that will govern how these companies will operate is what matters," he said. It would set the framework in which they operated.
"Company law does apply, but we are speculating about what Parliament may finally conclude."
Norman said later that the possible loss of strategic energy assets under National's plan for privatisation was very real and had not been solved.
An alternative to selling off the best of the last remaining SOEs would be to keep them and refocus them on exporting to booming renewable energy markets abroad, he said.
Labour MP Clayton Cosgrove said the plan opened the way for asset stripping.
"That, in my language, is looting and it's being politically sanctioned by the Government. It means there is an in for anyone interested in getting their hands on these companies' assets."
But Finance Minister Bill English said state-owned enterprises had been run as businesses for many years and that had involved buying and selling assets occasionally, sometimes reasonably big ones.
The directors of the partially privatised companies would have the same obligations SOE directors already had. But just as directors had obligations, shareholders had rights.
"If the Crown is 51 per cent shareholder, large transactions have to come to the Crown. That's pretty straightforward. The Crown is used to dealing with other shareholders, it does so, for instance, in shareholdings in airports. I don't think there's any particular problem in that. Occasionally there might be a bit of tension, but that would be completely normal."