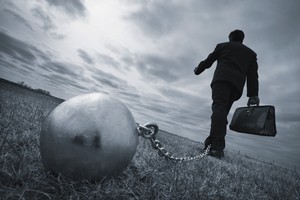 Legislation intended to increase protection for finance company investors goes too far and will starve fledgling firms of capital when they need it most and deny investment opportunities to so-called "mum-and-dad" investors, a leading law firm will tell MPs today.
Chapman Tripp partner Ross Pennington will this morning present a submission on the Non-bank Deposit Takers Bill to Parliament's finance and expenditure committee.
The bill affects finance companies, building societies and other deposit takers. Pennington yesterday told the Herald the legislation was "totally redundant lawmaking" as virtually all of its provisions were contained in an amendment to the Reserve Bank Act passed in 2008.
He doubted there would be any debenture issuing finance companies around that would be affected by the law. He said the capital adequacy rules, which set out how much cash finance companies and other non-bank deposit takers must hold as a buffer against difficulties, were "monumentally more blunt, difficult and demanding than those for the banks".
He doubted any debenture-issuing finance company would be able to make a profit under the regime.
However, the way the legislation was drafted, it was likely to capture other businesses looking to raise debt from retail investors.
Rather than issue such debt, companies would look elsewhere, probably abroad, for finance, depriving local investors of investment opportunities.
The regime was already lessening competition against banks, he said, and businesses were starting to grumble about the difficulty in accessing risk capital needed to kick-start growth businesses.