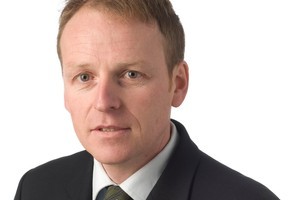 Pay increases were higher than expected over the past three months of 2011, but economists do not see anything in the latest crop of wage inflation data likely to disturb the Reserve Bank's tranquillity.
Statistics New Zealand's Labour Cost Index recorded an increase in salaries and ordinary time wages in the private sector of 0.7 per in the quarter, the strongest quarterly increase for three years; the market had expected 0.5 per cent.
But it still left the annual increase unchanged at only 2 per cent or 0.2 per cent after inflation. Reflecting the environment of fiscal restraint, public sector wages rose 0.4 per cent in the quarter and 1.8 per cent over the year.
The proportion of pay rates to rise during 2011, at 57 per cent, has returned to pre-recession levels, ASB economist Jane Turner said.
However, most of the increases were 3 per cent or less. "The proportion getting an increase of 5 per cent or greater remains very low at 10 per cent, compared with a peak of 26 per cent back in 2008, which is contributing to subdued overall wage inflation," Turner said.
"Overall, the distribution of wage increases suggests the Reserve Bank can be reassured wage inflation will remain contained over 2012."
Two other measures of wage growth indicated it was moderating, Goldman Sachs economist Philip Borkin said.
The unadjusted Labour Cost Index, which leaves in merit increases for individual employees as well as changes in the rate for the job, rose by 3.4 per cent in the private sector; that measure has been declining steadily for a year.
And private sector ordinary time average hourly earnings as recorded by the Quarterly Employment Survey, released yesterday, rose 2.8 per cent over 2011, a lower annual increase than in the two previous quarterly surveys.
"We do believe the labour market is slowly improving, which will contribute to increasing wage inflation over the coming 12 months, although only modestly," Borkin said.
From the standpoint of businesses chasing the consumer's discretionary dollar, the QES had better news.
The broadest measure of aggregate labour income, total gross weekly earnings, rose 1 per cent in the quarter and 4.8 per cent over the year, the briskest pace for three years, reflecting more people employed, longer hours worked and higher hourly rates.
ANZ economist Mark Smith said: "The impact of decent labour income growth on the broader economy continues to be blunted by ongoing household deleveraging, a dynamic we and the Reserve Bank expect to persist for years."
Filled jobs rose 0.5 per cent in the quarter and paid hours 0.6 per cent.
"This increase has pushed hours worked up to their highest level since
June 2008, and hours are now only 0.4 per cent below their pre-recession peak," Infometrics economist Matt Nolan said.
"However, we believe that the European debt crisis will see New Zealand firms hold back from hiring, delaying any recovery in the labour market during 2012. We do not expect to see strong employment growth until there is more certainty around the international economy, and rebuilding in Christchurch is under way."
Westpac economist Felix Delbruck said that within a still fairly soft overall labour market picture some areas were firming, notably the construction sector and real estate.
"This is consistent with the beginnings of Christchurch reconstruction - Statistics NZ continue to note construction sector wage pressures in the city are well above the rest of the country - and may also reflect signs of life in the housing market and residential building more generally."