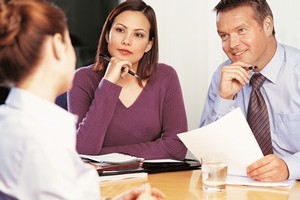 A widely awaited economic uptick this year is hoped to create demand for jobs in skill shortage industries.
Paul Robinson, operations director for Randstad New Zealand says the hot jobs are those where there is a limited supply of candidates for a quality role.
"Where we've come from over the past couple of years is where we've had more candidates available than jobs available. The expectation this year is that that will swap around," Robinson said.
Robinson says a good remuneration package is also a characteristic of a hot job and as demand for candidates increases, salaries will also.
"There will definitely be some upwards movement in the salary lines. But I don't think it's going to be anything that's going to go over the top."
Construction and engineering stand out as being hot job sectors across the country in 2012 as Canterbury draws in talent from other regions.
"The Christchurch rebuild is going to play a big part of that. If you're looking on the civil side of things, your project engineers and your project managers are going to be in hot demand."
Builders and other tradespeople will benefit from the rebuild but all kinds of tertiary qualified engineers will also be needed. The Christchurch rebuild will also require expertise in the information and communication sectors.
"It's especially around the business analysts, developers, especially your web application developers such as your .net and java."
Businesses throughout the country might be playing a bit of catch-up with their IT systems that they've not upgraded during the economic downturn. Robinson believes there will also likely be increased demand in the banking and financial sectors.
"What we've seen in the last few years where companies perhaps have shed staff or they've reduced headcount, as more funds start flowing through the system, there will be a high demand for those professional accounting, banking and finance people."
Employers have to do more than offer a good salary to attract talent for their hot jobs. They know they have to have professional development plans in place and a good workplace culture and environment.
"Not only do you have to pay market rate or pay well. A lot of people these days are attracted to a good brand but it's also how you integrate your new employees into the business and engage them so they're motivated and work hard."
Employers have definitely been calling the shots as jobs became scarcer during the global financial crisis. But Robinson says the pendulum is expected to start swinging back the other way in 2012.
"Employers have had the luxury of being able to be quite picky with regards to the candidate that they'll take on. Employers are going to have to be a little bit more flexible."
The hot jobs might also include the one you're currently in as employers increase their desire to keep their top talent. Randstad research shows a third of the workforce looking to change jobs when the economy improves. Robinson says the employers who are flexible and engage their employees will be the ones who can retain them.
"There have been a lot of people working extremely hard over the last few years. Our research shows that everybody is looking for an inspired workplace. If you're not able to inspire and motivate your workforce then the likelihood is that you're going to have people leaving your organisation."
If workers do leave it is likely that they will be even harder to replace. Already employers are recruiting from overseas for many roles including top jobs in engineering and healthcare. Staffing is expected to become tight in other areas as well forcing recruiters to lure talent from Australia and the UK in particular.
"Your hot jobs are in those industry sectors where once the economy starts to move with manufacturing and construction projects, there will definitely be flow-on effects in other areas such as your accounting and your IT as well."
Robert Half specialises in recruiting accountants and IT professionals. It reports that the top five transactional roles in accounting are payroll, accounts receivable/credit control, accounts payable, accounts clerk and assistant accountant. The hot jobs for qualified accountants are financial accountant, management accountant, business analyst, financial controller and finance manager.
But Robert Half general manager, Megan Alexander, says it's best not to wait around to fill a vacancy because the recruitment process might take a while to find a suitable candidate.
"The general message is people in these high-demand roles who have the right skills, experience and attitude are going to be in an enviable position in the New Year. Managers will need to work harder than they have in recent years to look after the 'rock stars' they want to keep hold of," Alexander says.
Those managers are seeking people with good analytical abilities to fill the best positions.
"Those in senior roles who 'sat tight' during the recession have now been in the same role for 3-5 years and will be looking to upskill or are ready for a change."
In the IT industry, the top five jobs are software developer, business analyst, project manager, business intelligence consultant and systems/network engineer.
"Demand for these roles will continue to grow throughout the year as we continue the steady climb out of the recession. However, technical compliance doesn't mean a candidate will automatically be hired."
Alexander says that in the technology space decision makers will be looking for candidates who can drive business intelligence.
"More than ever, we are noticing that managers also want candidates who have the right 'soft skills' to communicate and manage a team well, in addition to being a good cultural fit for the organisation."
Alexander says that employers will continue to rely on contract and temporary staff to handle increasing workloads as well. The demand for candidates to fill the top jobs will continue to increase in 2012. He recommends employers regularly review staff salaries and incentives to ensure they remain aligned with what the market is offering.
* Contact David Maida at: www.DavidMaida.com