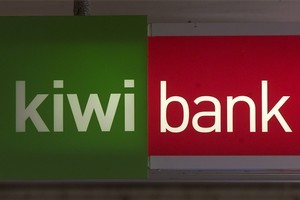 State-owned New Zealand Post subsidiary Kiwibank has struck a deal to purchase Gareth Morgan Investments (GMI), including its KiwiSaver Scheme.
GMI, which was set up by economists Gareth Morgan and Andrew Gawith, manages some $1.5 billion of which $650 million is KiwiSaver related, on behalf of more than 57,000 clients.
Morgan is known for his forthright economic rationalist views, and philanthropy after his big pay-day as an early investor in online auction site Trade Me when it was sold to Fairfax Media for some $700 million.
The bank will pay an undisclosed amount for the wealth manager, Kiwibank chief executive Paul Brock said.
GMI will operate as a stand-alone entity under the Kiwibank Wealth and Insurance line of business, while Gareth Morgan will remain a major client of the business and a member of the investment strategy team.
Morgan and Gawith, will remain directors of GMI alongside two Kiwibank-appointed directors and the tie-up will will make Kiwbank about the sixth biggest player in the Kiwisaver market.
Morgan only last month scotched industry talk that his investment business was on the block and that Kiwibank was tipped as the buyer.
"The (sale) rumours are not right," he said. "In fact, we're looking at a little expansion deal with someone else," he told nzherald.co.nz.
Today he said the decision to sell was driven by the need for a solid and credible succession plan for the business.
"To future-proof the care of clients' portfolios I have to be responsible and make sure the firm is well-positioned for life after me."
The change will give him more time to focus on investment strategy and innovation, he said.
Kiwibank chief executive Paul Brock said the purchase was a unique opportunity to rapidly grow its wealth and KiwiSaver businesses, while remaining true to "the values that have built Kiwibank".
Brock said the acquisition will be positive for the bank's earnings from day one. Last year was the worst profit in five years for Kiwibank, as it booked a $79 million charge on impaired loans.
"GMI's core values of trust and honesty; transparency; respect for clients' interests; and the continual pursuit of excellence mirror Kiwibank's values of doing what's right; making it easy; and raising the bar."
Brock said Kiwibank launched its own KiwiSaver scheme just over a year ago and while growth had been impressive, the bank was aware of the need to extend its investment management capability.
"Our plan to do this looked very much like what GMI has developed".
The aligned values of both organisations reinforced the decision to buy rather than build, he said.
"By combining the strengths of both organisations we look forward to exciting innovation, growth and continuing to do what's best for Kiwis".
Kiwibank was launched in 2002 and has about 800,000 customers. Kiwibank launched its KiwiSaver scheme in 2010 and currently has 15,000 customers.
- Susie Nordqvist with BusinessDesk