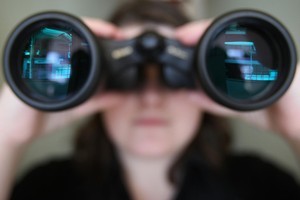 Staff at a North Shore gym have hired a private investigator to track down a former boss who left them thousands of dollars out of pocket in the weeks before Christmas.
Bing Xu owes 13 staff at Harbour Fitness more than $35,000 in outstanding wages and holiday pay, after his failing company was evicted from its Wairau Valley premises in November for missing lease payments.
Staff there are grateful to have kept their jobs under new management but are sceptical they will see any of the outstanding money from their former boss.
Gym instructor Kyle Bahn said staff were all "pretty gutted''.
"It was pretty hard over Christmas, but we've all accepted that we're probably not going to get that money, unfortunately,'' he said.
"We were lucky we got to keep our jobs because our landlord brought in new tenants, but they decided to keep it as a gym.''
Mr Bahn first found out Mr Xu's company had been evicted from the premises when the new tenants came to change the locks on November 6.
"I went and asked them what they were doing, and they said to me, `As of 4pm today we're the new tenants of this building'.''
Mr Bahn said staff had not heard from Mr Xu since.
"We think he might have done the runners, we don't really know. We have spoken to his mother a while back, she was staying at one of his houses, he's got several houses. But we have no idea where Bing is.''
Fitness instructor Sam Bartholomew said he first realised something was amiss when Mr Xu brought in a new general manager to try to turn the company around in the months before it was evicted.
"He missed a few pays, and then he kept telling us that everything was going to be fine, he was going to be selling the place. And then he started paying us in cash. It kept going on like that for a few months.''
Mr Bartholomew said most staff had a week's pay outstanding, as well as a lot of holiday pay.
Staff had hired a private investigator to find Mr Xu, who was believed to be in Hamilton, but the chances of getting their money back were "pretty slim''.
He was grateful the new leaseholders had taken on all the staff and were turning the business around.
"As soon as they took over they said, 'You'll still have your jobs and we'll be paying you from when we took over'.''
An Employment Relations Authority case brought against Mr Xu's company, BNJ Sports Company Ltd, was heard in his absence because he could not been tracked down.
Notice of the hearing had to be served on his mother instead.
Authority member Rosemary Monaghan ordered the company to pay $35,339.89 in lost wages and holiday pay, including $4218.40 to Mr Bartholomew and $4496.24 to Mr Bahn.
It also ordered the company to pay $71.56 in costs.
The authority could not hear the claim of John McKay, a contractor who provided specialist services for the company, because he was not an employee.
Mr Xu could not be reached for comment.
- APNZ