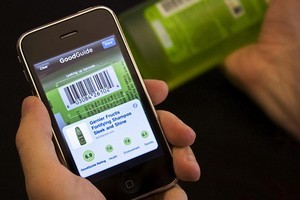 Are the summer holidays only for vacation thinking? The comments on my last column Upskill during the holidays are very interesting. I suggested taking time to read, listen or watch business or personal development material to improve effectiveness. The goal being to enhance how you work, how you sell, market, deal with clients and manage your time.
Here are a few sample comments:
"Lie on your back and count the greens you see in a park"
"Meet and talk to real people"
"The heck with electronics, that's why the world is going where it's going"
While we all need down time of course, I do disagree. We have the luxury of long summer holiday periods in New Zealand and Australia, so there is time to do both. Upskilling is critical, and normally when work is at full peak - you never have the time.
I am writing this from the United States, West Palm Beach in Florida. What has prompted this follow on column was a Christmas morning TV show (taped, and watched a few days later) about US Christmas purchasing habits.
• The most popular present - a smart phone.
• One in three people in the Untitled States has a smart phone now.
I would think it's quite similar at home.
Why am I mentioning this? The dramatic effect it has on business The television show highlighted two smartphone apps that people used while shopping this year. As you know many people research online and then go get their gift offline if not ordering it then and there. Well smartphones - and the apps gives consumers the power to make a purchasing decision in real time while standing in a store. This leads to increased competition and price reductions. They highlighted two types of apps to add onto smartphones.
Buy now or forestall?
Apps that track a products price history, predicts future price movement in the future and then recommends to buy now or wait.
Here or there
Apps that enable you to input the details of an item or scan a QR Code (quick response code - read my column QR codes can be just the ticket ). Using your location (gleaned from the smartphone) it lists all the prices of retailers selling that item nearby. This gives you the instant ability to buy where you are, or go one kilometre down the road if it's worth the effort to get a cheaper price.
What is the point? Just an example of why you need to use all time available to keep ahead of your competition. If you ignore all other areas, you cannot ignore the speed of change in technology. If you don't research and learn over the holidays - then make the time during your working week.
Written by international speaker and bestselling author Debbie Mayo-Smith For more tips, sign up for her monthly newsletter here.