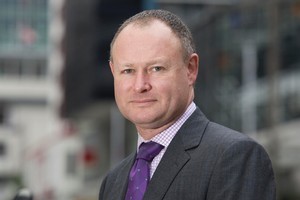 The directors of New Plymouth-based Kiwi Finance have struck a deal with market watchdogs which will allow the failed company's secured debenture investors to be paid out in full.
Kiwi Finance was being investigated by the Financial Markets Authority after it collapsed in April 2008, owing investors $1.7 million.
Receivers had only recovered around 30 cents in the dollar but secured debenture investors will now receive full reimbursement and be paid a further $1.2 million following an agreement between five former directors and the FMA.
Three bosses - Rodney Greensill, Chris Simkin and Barry Lambert - have agreed not to act as managers of an issuer of securities for five years while another director, Rhys Greensill, will not act as a manager for three years.
Rhys Greensill's family was paying all of the $1.2 million reimbursement, the FMA said.
FMA chief executive Sean Hughes said the outcome was good for out-of-pocket investors.
"In this instance full restitution of investors' funds, together with an enforceable undertaking from the directors, is a good conclusion to the investigation and a strong outcome for Kiwi Finance investors," Hughes said.
An FMA spokesperson said the investigation into Kiwi Finance would cease unless any new information came to light.
The watchdog is still looking into the affairs of 14 finance companies, including Hanover Finance and Strategic Finance.