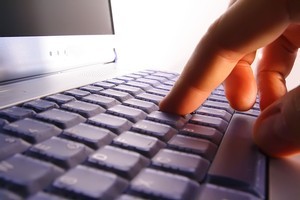 Flipkart.com, an Indian retail website, expects sales to grow more than 10-fold this financial year as internet usage in the country increases and people get accustomed to making purchases online.
"The base of internet users in India has multiplied almost 10 to 11 times in the last six years," Ravi Vora, vice-president of marketing, said. "People in India are now also more comfortable shopping online than they were before."
The company's sales in the year ended March 2011 were about US$10 million ($13.4 million), he said.
Flipkart, backed by New York-based Tiger Global Management, ships as many as 30,000 items each day, Vora said.
The Bangalore-based company plans to introduce new product categories to meet rising demand and invest in logistics and technology, he said, without specifying a figure.
The online retail market in India may grow to 70 billion rupees ($1.7 billion) by 2015 from 20 billion rupees in 2011 as internet access improves, said a July survey by the Associated Chambers of Commerce and Industry of India.
Prime Minister Manmohan Singh's Government wants to boost the number of broadband connections more than 10-fold to 175 million by 2017, and 600 million by 2020, said the draft of a proposed new telecommunications policy released in October.
"Flipkart is India's answer to Amazon, until Amazon really makes its big entry," said Shaily Shah, an analyst at Gartner in Mumbai. "Flipkart has the first-mover advantage and it has understood the consumer mindset very well."
Former Amazon.com employees Sachin Bansal and Binny Bansal started Flipkart in 2007.
- Bloomberg